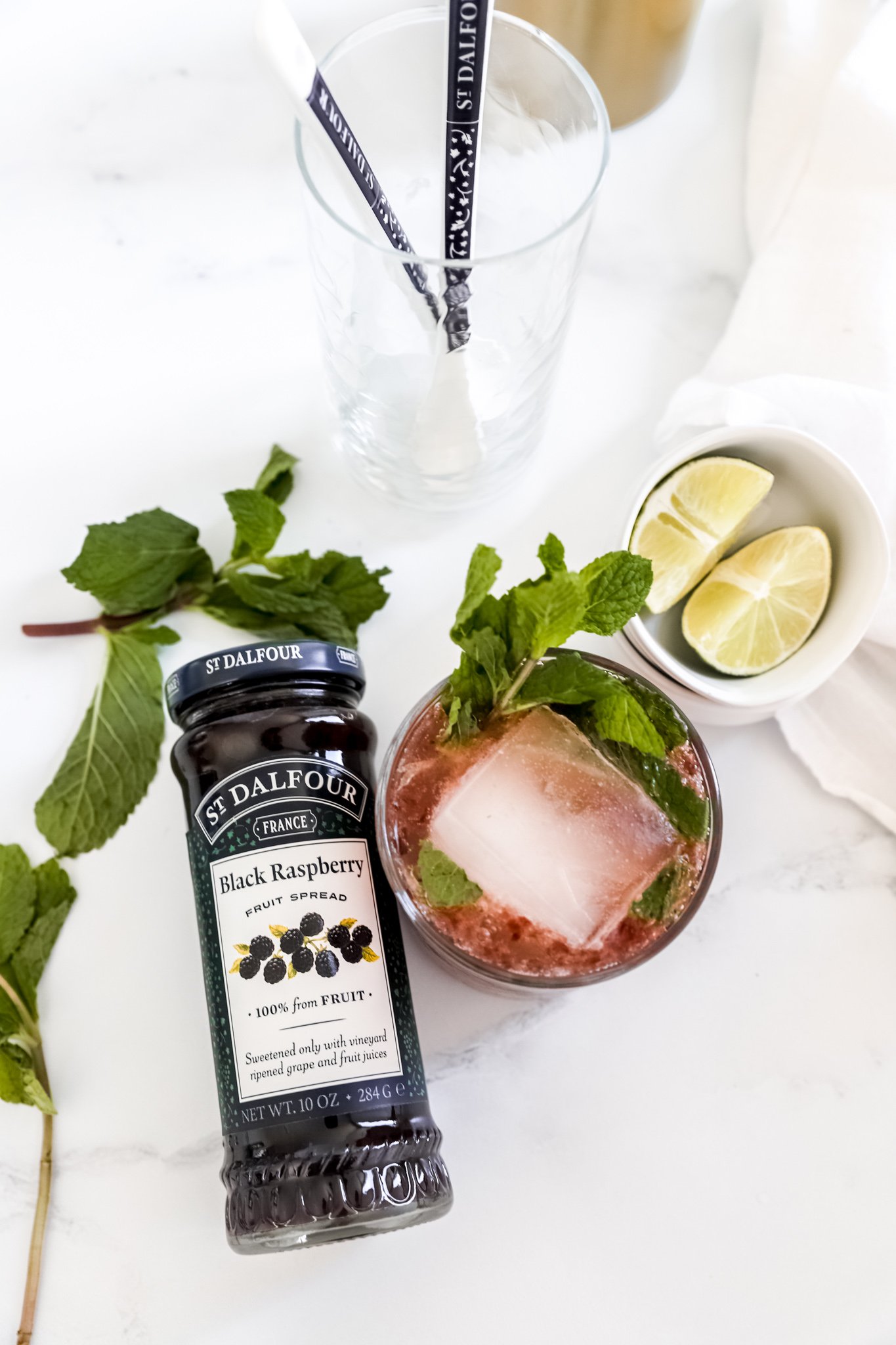 2 Servings
Recipe courtesy of @thecookingchapters
INGREDIENTS
2 oz white rum
1 oz fresh lime juice
1/2 oz simple syrup
1/4th cup St. Dalfour Black Raspberry Fruit Spread
Club soda or sparkling water
Ice
Lime and mint for garnish
INSTRUCTIONS
In a s glass, add the mint leaves, St. Dalfour Black Raspberry Fruit Spread and simple syrup.

Squeeze the juice from the lime wedges into the glass. Drop the squeezed lime wedges into the glass as well.

Use a muddler or the back of a spoon to gently muddle the mint leaves, sugar, and lime juice together. Be careful not to over-muddle and tear the mint leaves.

Fill the glass with ice cubes.

Pour the white rum over the ice.

Stir the mixture well to dissolve the sugar and combine the flavors.

Top off the glass with club soda or sparkling water.

Garnish with a lime slices and a sprig of mint.

Give it a final gentle stir.

Serve and enjoy your refreshing Mojito!