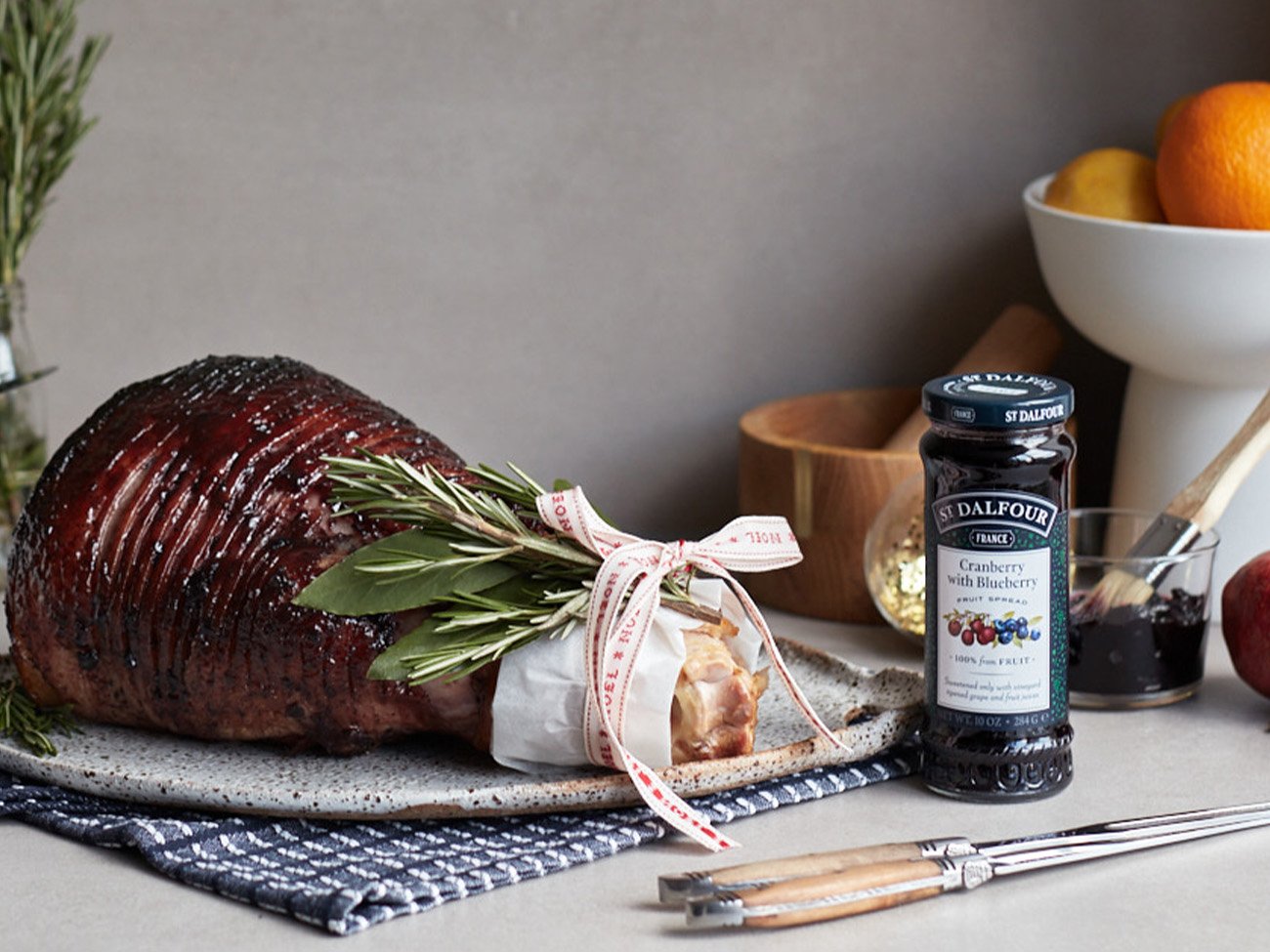 INGREDIENTS
1 boneless fully cooked ham (5 pounds)
1 jar St Dalfour Cranberry with Blueberry fruit spread
1/2 cup maple syrup
1/4 cup cider vinegar
1 to 1-1/2 teaspoons ground mustard
INSTRUCTIONS
Preheat oven to 325°F.

Line a large roasting pan with foil. Place ham in the prepared pan, on the center rack of the oven and bake covered for 25 minutes.

In a small saucepan whisk remaining ingredients until blended. Remove 1 cup of the mixture for the glaze and reserve remaining mixture for sauce.

After ham is baked for 25 minutes, remove from oven. Brush ham with the glaze mixture. Bake, uncovered, for about 25-30 minutes. Brush every 10 minutes with remaining glaze.

Once the ham reaches an internal temperature of 140°F , remove from oven. Warm the reserved sauce mixture over medium heat and serve with the ham.
Enjoy!