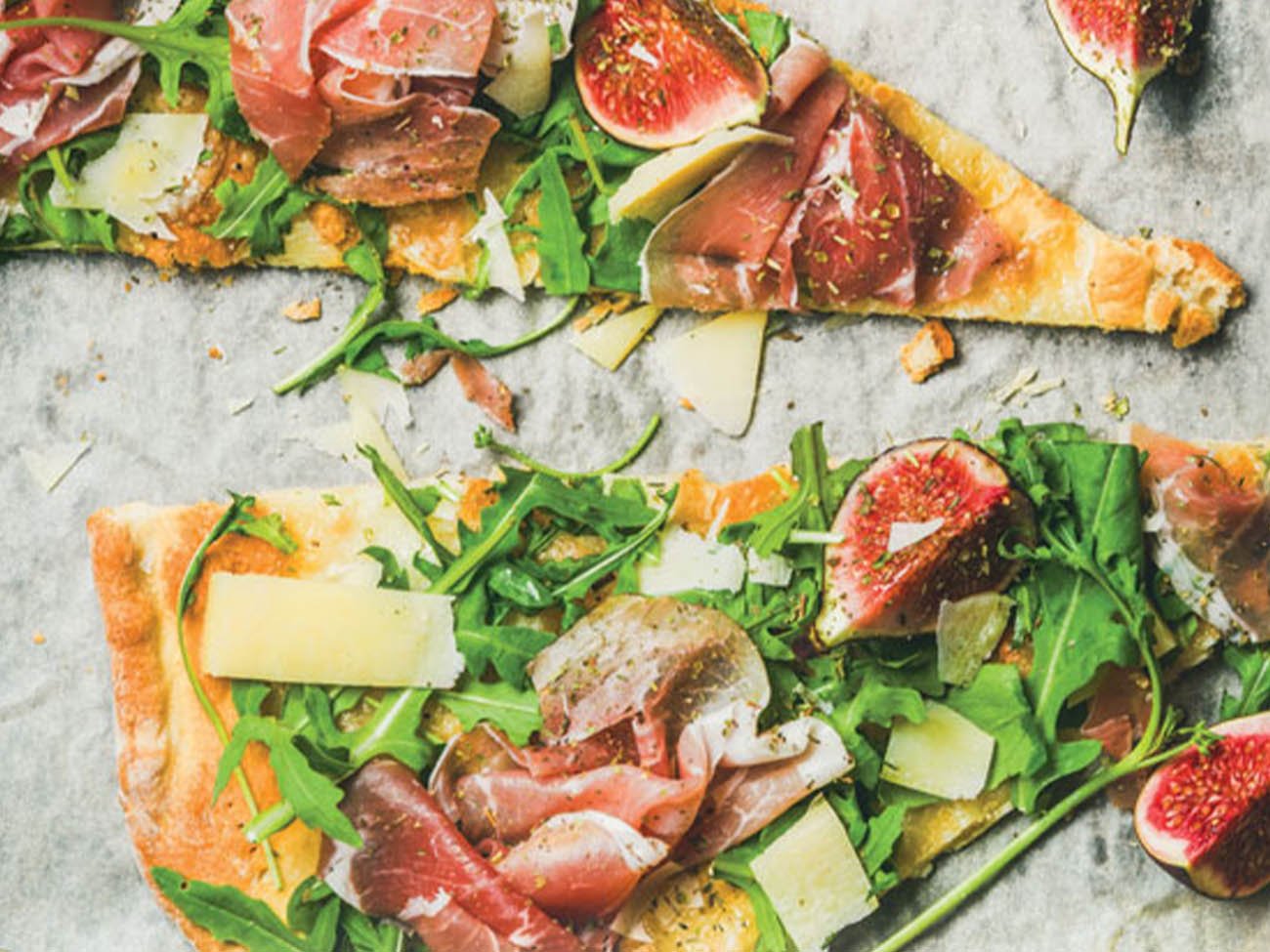 PREP TIME: 10 MINUTES
COOK TIME: 15 MINUTES
INGREDIENTS
1 package ready-made pizza dough (or homemade dough)
4 oz St Dalfour Fig Royale Fruit Spread
6 oz prosciutto
3 oz arugula
1 oz shaved parmesan
Quartered figs for garnish
INSTRUCTIONS
Bake pizza dough according to instructions on the package.
Once the dough is cooked through, remove from oven.
While the dough is still warm, spread St Dalfour Fig Royale Fruit Spread to the edges.
Top with prosciutto, arugula, shaved parmesan and quartered figs (optional).
Drizzle balsamic vinegar over flatbread and serve warm.
Enjoy!