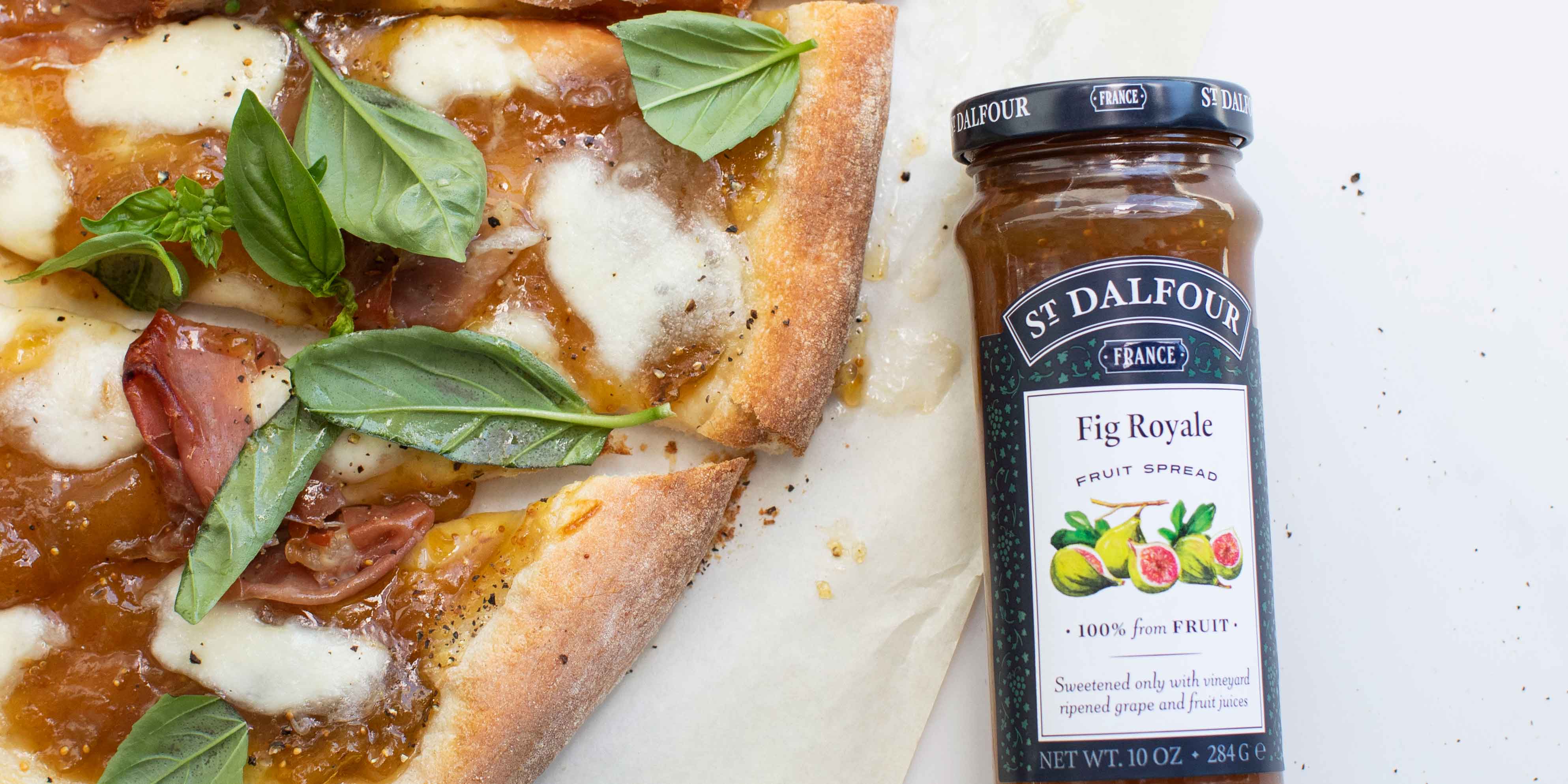 Recipe courtesy of @cookingbride
INGREDIENTS
Crust
• One pack of premade pizza dough
Toppings
• 2 TBSP olive oil
• Pinch of salt
• Pinch of ground black pepper
• 6- 8 TBSP of St. Dalfour Fig Royale Fruit Spread
• 12 oz fresh mozzarella
• 6 oz thinly sliced prosciutto
• Handful of fresh basil
INSTRUCTIONS
Thinly roll out pizza dough on a lightly floured surface.

Place dough on a large baking sheet and drizzle with olive oil, a pinch of salt and pepper.

Spread St. Dalfour Fig Royale Fruit Spread all over the surface of the dough. Make sure to cover all areas with fruit spread.

Lay thin slices of mozzarella over the fruit spread and bake in the oven at

350

°F until the crust is golden and the cheese is fully melted.

Remove flatbread from the oven and add a generous amount of prosciutto slices over the top.

Place back into the oven for 10 minutes.

Remove from the oven and add a handful of fresh basil.

Cut into slices and serve warm!