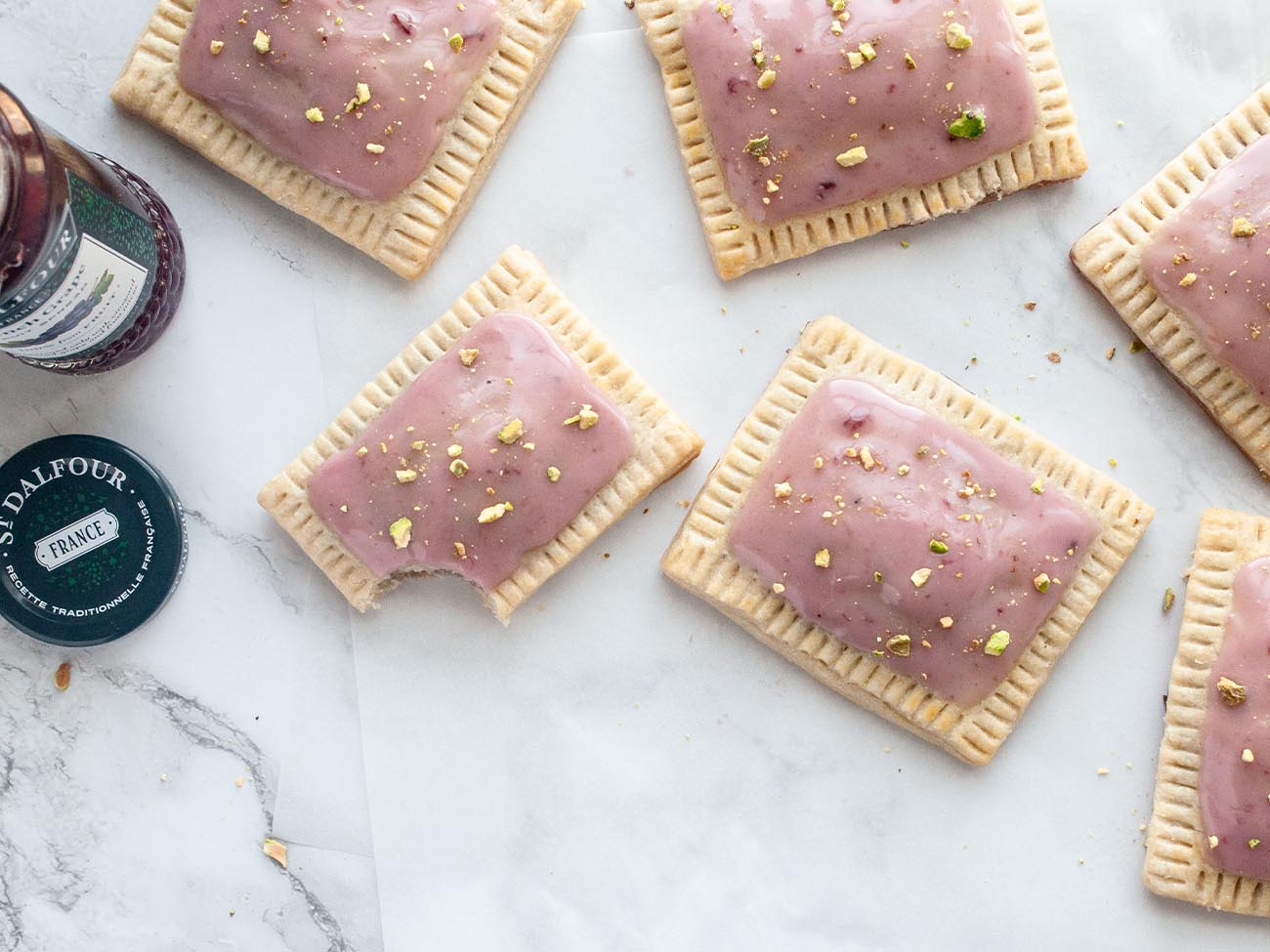 PREP TIME: 20 MINUTES
COOK TIME: 25 MINUTES
INGREDIENTS
St Dalfour French Grape Fruit Spread
2 oz brie cheese
1 package of

store-

bought dough
1 egg, beaten with I tablespoon of milk
1 cup powdered sugar
1/4 cup crushed pistachios
INSTRUCTIONS
On

a

lightly floured

surface,

roll out dough; cut 14

squares

about 3.5 x 4 inches and place them on parchment-lined

baking sheets. Brush with egg wash.
On 7 pastry squares place a slice of brie and then cover with St Dalfour

French

Grape Fruit Spread. Cover with remaining pastry

square

and press edges together; first with fingers then with a fork. Prick 4 holes in the center of each pocket. Refrigerate for 30 minutes.
Preheat oven to 350 degrees and bake for 20-25 minutes, or until golden brown. Cool completely over a wire rack.
Mix powdered

sugar

and 2 tbsp of liquid from St Dalfour French Grape Fruit Spread (excluding fruit chunks), spoon over pockets and

sprinkle

with pistachios.
Enjoy!