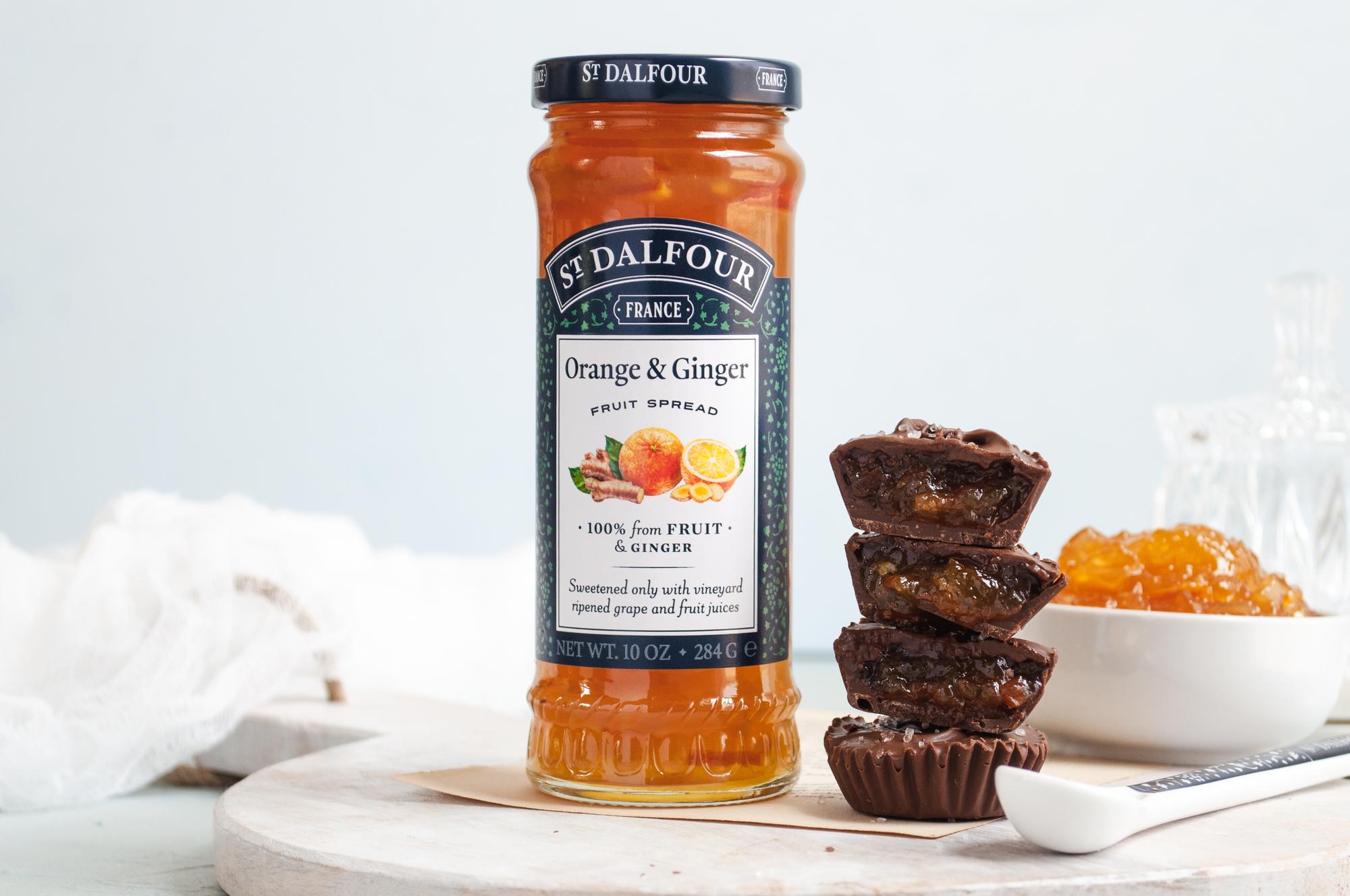 YIELD: 16 CHOCOLATE CUPS
PREP TIME: 20 MINUTES
ADDITIONAL TIME: 20 MINUTES
TOTAL TIME: 40 MINUTES
INGREDIENTS
2 C good quality semi-sweet chocolate, melted
1 Jar St. Dalfour Orange & Ginger Fruit Spread
Sea Salt
INSTRUCTIONS
Place 16 small cupcake liners in small cupcake tins
Brush the sides and bottom of your cupcake tins, covering everything thoroughly. Refrigerate for 10 minutes
Remove from fridge. With a teaspoon, fill your chocolate-covered cupcake tins with St. Dalfour Orange & Ginger Spread, then spoon more melted chocolate on top, until spread is fully covered, and sprinkle with sea salt.
Refrigerate for additional 15-20 minutes or until set before serving.
Enjoy!