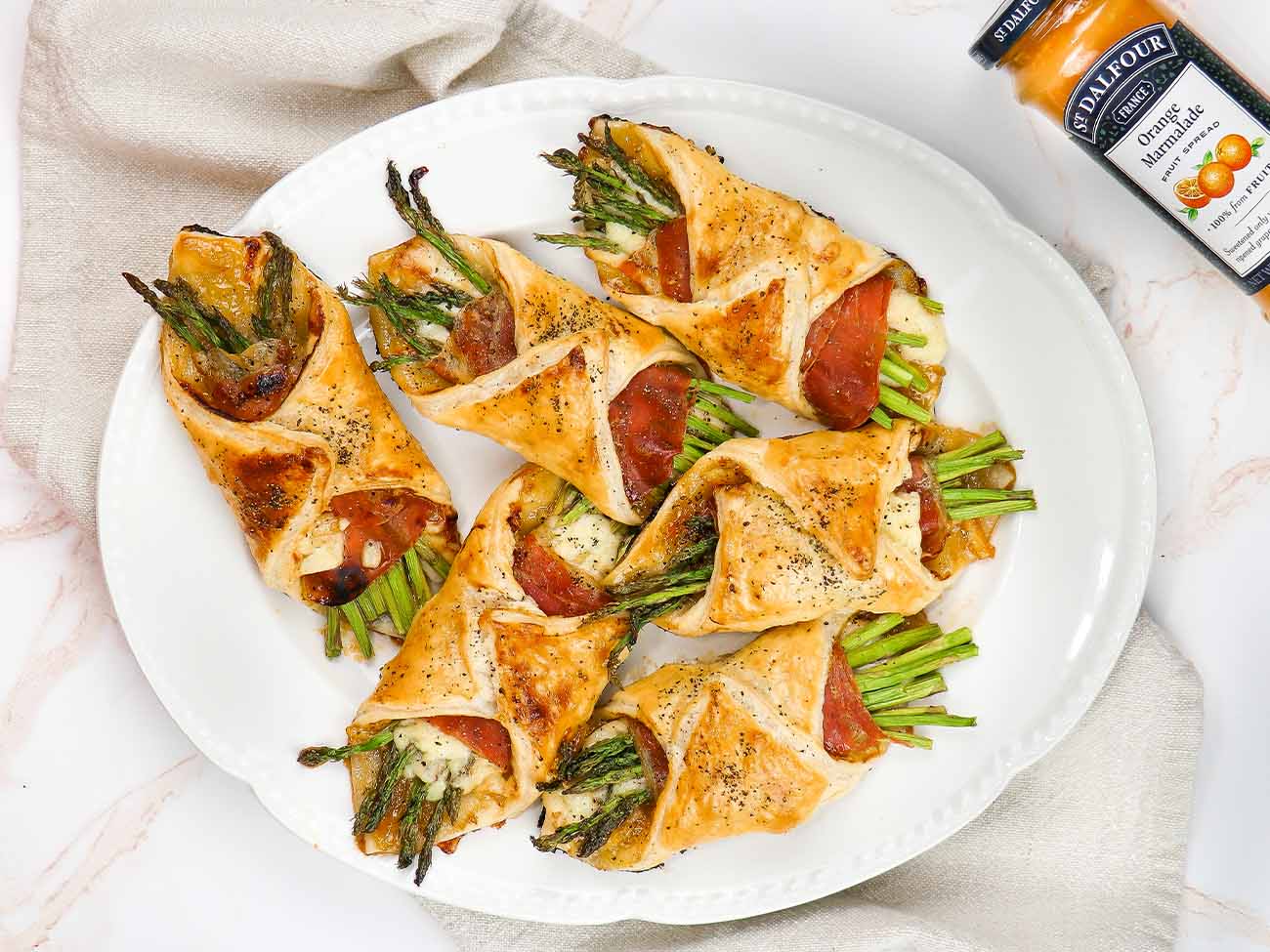 PREP TIME: 10 MINUTES
COOK TIME: 15 MINUTES
INGREDIENTS
1/3 cup St Dalfour Orange Marmalade
I bunch asparagus, ends trimmed
2 sheets frozen puff pastry, thawed
8 ounces Pecorino Romano or goat cheese, sliced
4 ounces prosciutto
I egg, beaten with I tablespoon of water
INSTRUCTIONS
Preheat oven to 425 degrees.
In a bowl, toss asparagus with olive oil, salt, and pepper.
On a lightly floured surface, roll out each pastry sheet until double its original size. Cut into 10-12 squares.
Layer onto pastry: 1/2 tbsp of St Dalfour Orange Marmalade, a slice of prosciutto, 4 asparagus and a slice of cheese. Lift up side comers of pasty, wrap around and press down to seal.
Brush with egg and sprinkle with salt and black pepper.
Bake on a parchment-covered baking sheet for 12-15 minutes or until lightly golden brown and flaky.
Enjoy!