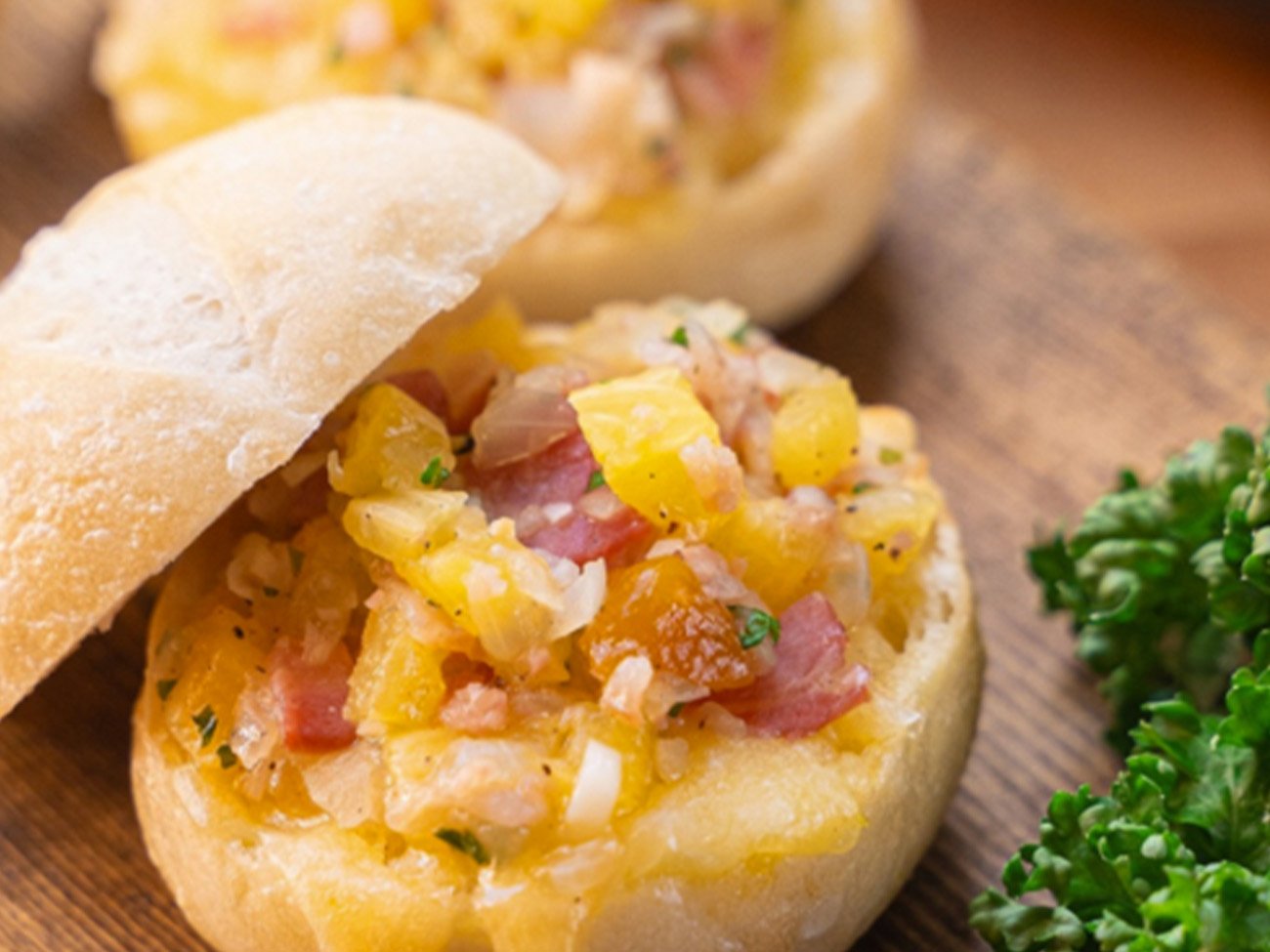 INGREDIENTS
3/4th cup of Pineapple (cut into small pieces) ⁠
2 slices of cooked bacon
½ cup onion chopped
¼ cup parsley ⁠
1 Tablespoon of St. Dalfour Pineapple & Mango Fruit Spread
Salt and pepper ⁠
¼ cup of Butter ⁠
Bread of choice ⁠
One slice of cheese (optional) ⁠
INSTRUCTIONS
Cut the pineapple and bacon into small pieces. Finely chop the onions and parsley.

⁠

⁠

Add oil to a frying pan and fry the onions over medium to low heat. When it becomes moist and transparent, add chopped pineapple, bacon, St Dalfour Pineapple & Mango Fruit Spread and fry until everything is caramelized.

⁠

Add parsley to the pan and fry quickly, then add salt and pepper to taste.

⁠

Spread butter on your bread of choice, add a slice of cheese (optional) and toast the bread till golden.

Add a generous spoonful of the chutney onto the toasted bun.

Enjoy!