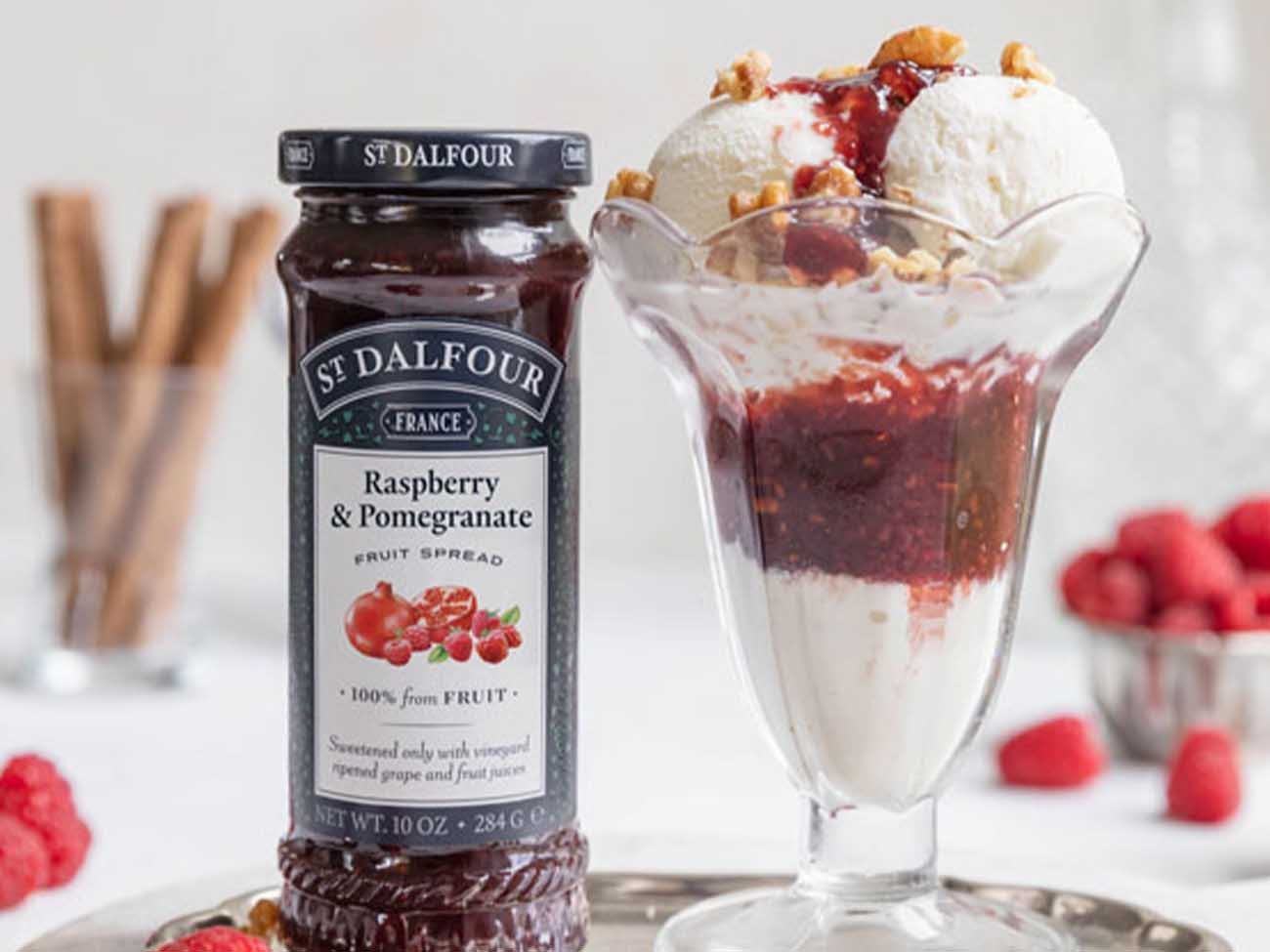 PREP TIME/TOTAL TIME: 20 minutes
INGREDIENTS
2 packages (10 ounces each) of frozen sweetened raspberries, thawed
2 tablespoons St Dalfour Raspberry & Pomegranate Fruit Spread
2 tablespoons cornstarch
1/2 teaspoon almond extract
Vanilla ice cream
INSTRUCTIONS
Drain raspberries, reserve juice; set berries aside.

In a bowl, combine cornstarch, 2 tablespoons of juice and 2 tablespoons of St Dalfour Raspberry & Pomegranate Fruit Spread until smooth.

In a saucepan, bring the raspberries and remaining juice to a boil; stir in the cornstarch mixture. Cook for 1-2 minutes or until thickened.

Remove from the heat; stir in almond extract. Cool.

Serve over ice cream.
Enjoy!