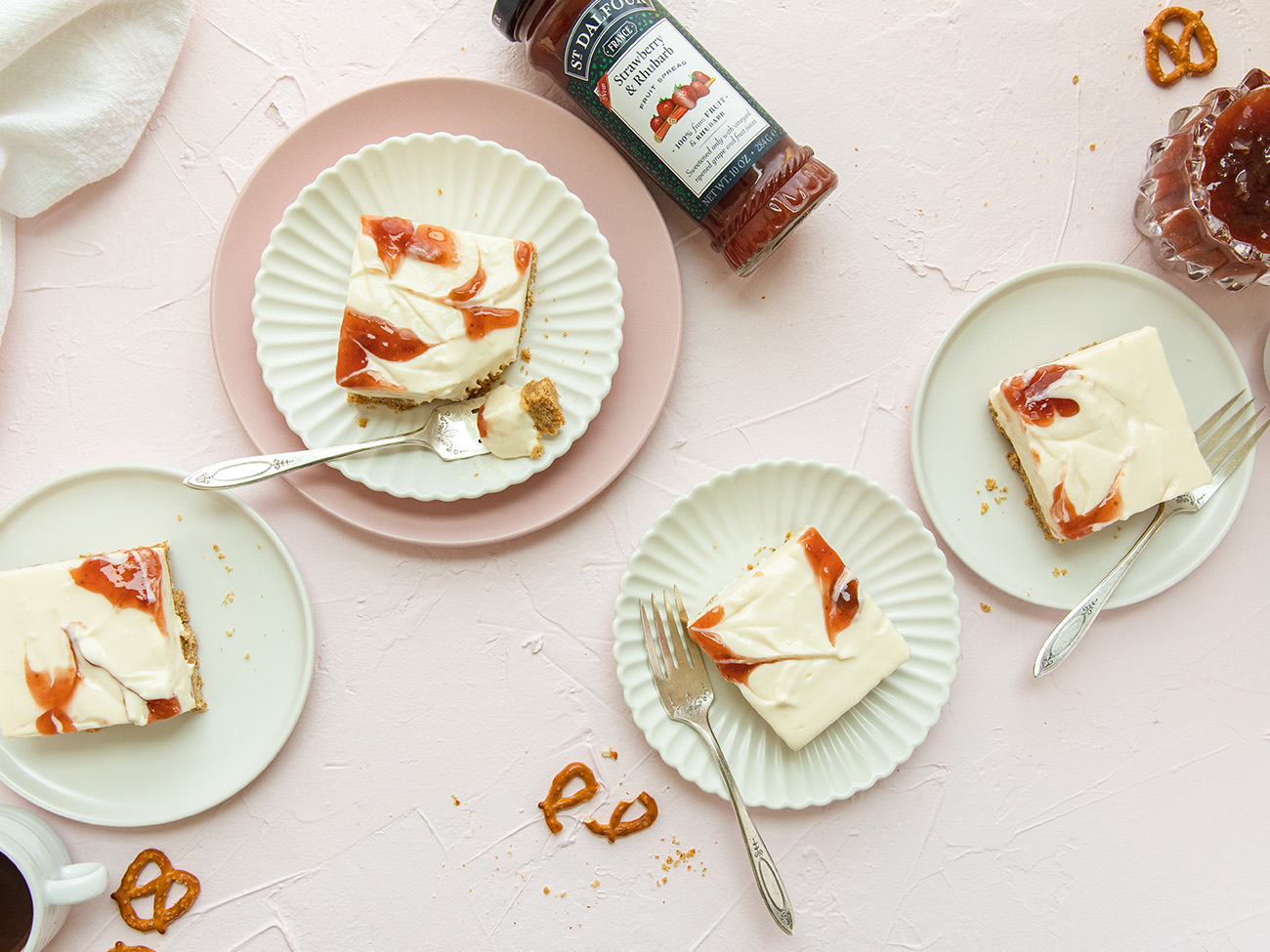 PREP TIME: 20 MINUTES
SET TIME: 10 HOURS
INGREDIENTS
3/4 cup St Dalfour Strawberry & Rhubarb

Fruit

Spread
13/4 cups crushed pretzels (about 5 cups whole pretzels)
1 cup unsalted butter, melted
1/3

cup brown

sugar
2 (8 oz) packages cream cheese, room temperature
1 can (14 oz) sweetened condensed milk
1/4 cup lime juice
INSTRUCTIONS
Mix pretzels, butter and brown sugar until well combined.
Press flat into 8x8 pan that is lined (bottom and

sides)

with parchment paper then freeze for 10 minutes.
Mix the cream cheese, on medium speed, until smooth. Add the condensed milk and lime juice; beat until combined.
Add mixture to pan and smooth out with a spatula.
Add dollops of St Dalfour Strawberry & Rhubarb Fruit
Spread and make swirls with a butter knife.
Cover and refrigerate for 10 hours, preferably 24 hours.

Cut

into

squares

and keep refrigerated until served.
Serve cold and enjoy!