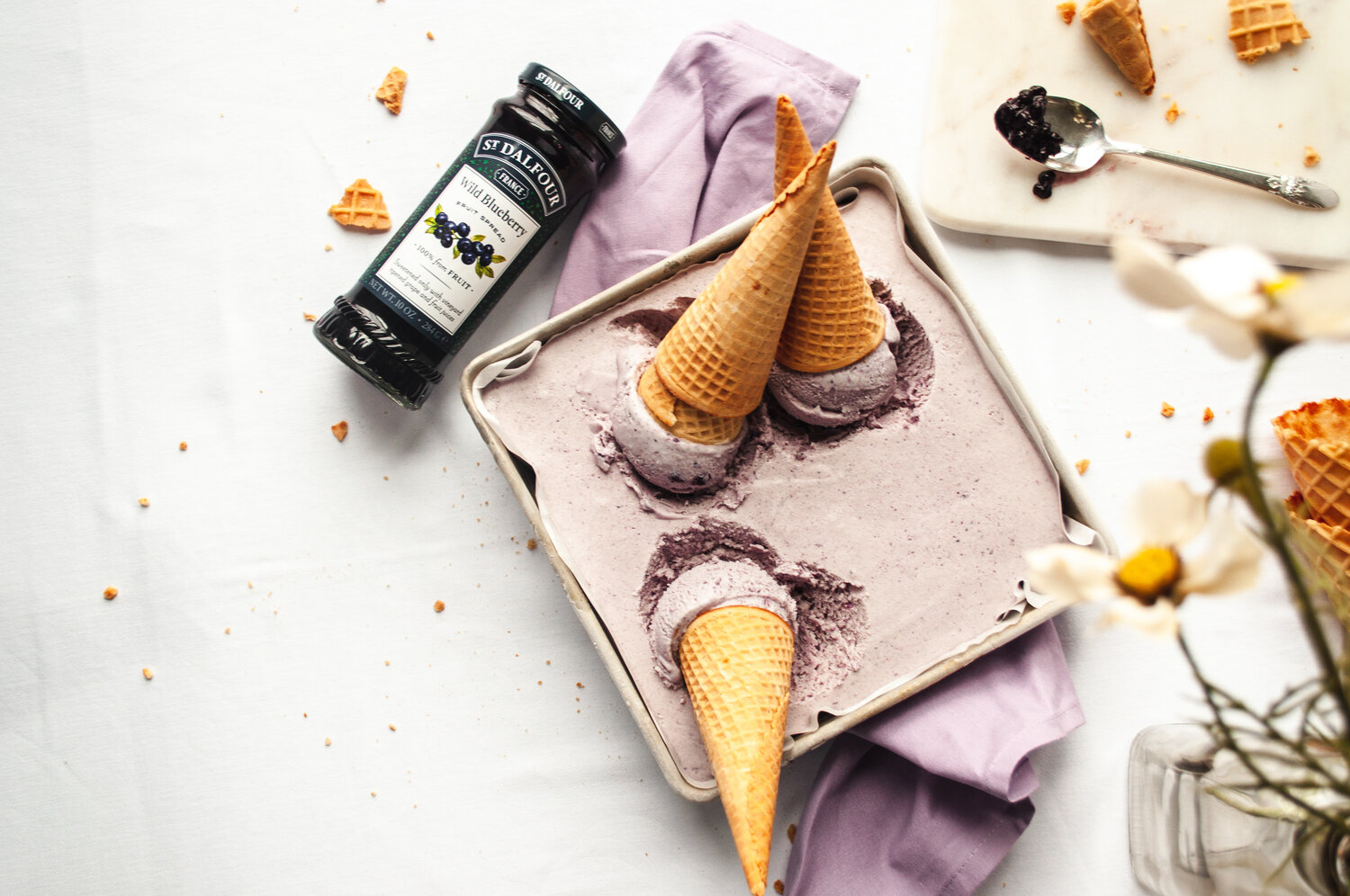 Recipe courtesy of @sweetfix_
INGREDIENTS
1 Cup full-fat milk
2 TBS culinary lavender, dry
2 Cups heavy whipping cream
1 Can sweetened condensed milk
1 TSP vanilla extract
1/2 TSP salt
1 jar (10 oz / 284 g) St. Dalfour Blueberry Fruit Spread
INSTRUCTIONS
Over a medium-sized sauce pan combine milk and lavender. Turn heat to medium-high stirring occasionally; when it starts to simmer, remove from heat immediately and let steep for 15 minutes (do not steep for longer or your lavender milk could become bitter).
Pour lavender mixture through a fine-mesh sieve into a mixing bowl and discard the lavender buds.
Whip your heavy cream until stiff peaks form. Add condensed milk, vanilla extract, salt and Wild Blueberry Fruit Spread and mix until well combined. Pour in a freezable container, cover and freeze for at least 4 hours or overnight.
Serve in a bowl or on a cone & enjoy!