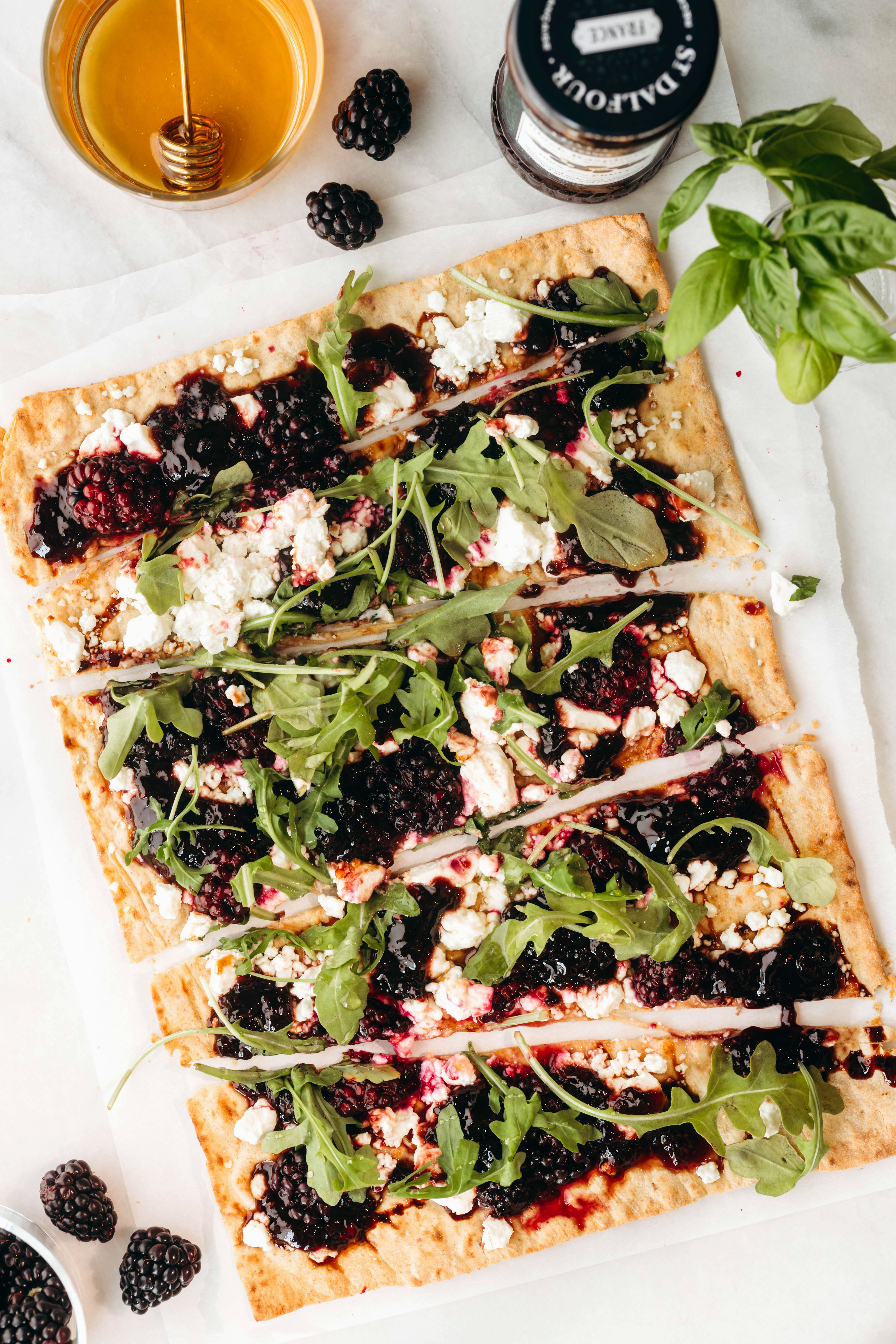 Recipe courtesy of @feastingonfruit
INGREDIENTS
Naan or lavash flatbread
2 TBSP balsamic glaze
4oz crumbled goat cheese
3/4 cup St Dalfour Black Raspberry Fruit Spread
1 cup fresh blackberries
1 TBSP honey
2oz arugula
Salt and pepper
INSTRUCTIONS
Preheat the oven to 400°F.
Drizzle flatbread with olive oil. Place flatbread on the oven rack for 3-4 minutes until just golden on the edges.
Remove, and place on a parchment lined pan.
Drizzle with balsamic glaze.
Crumble goat cheese evenly over top.
Dot with teaspoon sized dollops of St Dalfour Black Raspberry Fruit Spread. Arrange fresh blackberries in between.
Place back in the oven for 5 minutes.
Gently smash the blackberries with a fork.
Sprinkle with a pinch of salt and black pepper. Top with fresh arugula and a drizzle of honey. Slice and serve.