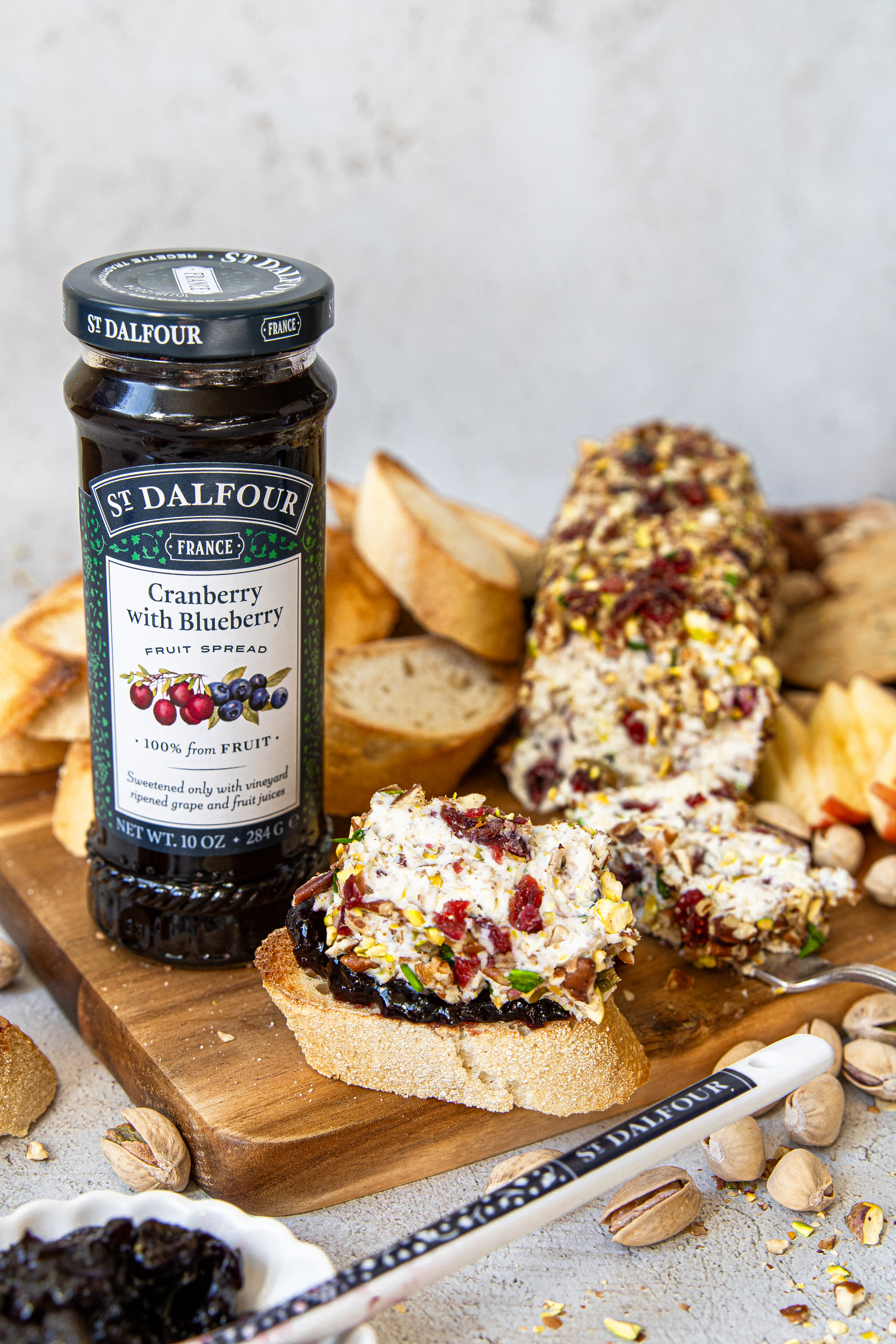 Recipe courtesy of @thehealthyishfood
INGREDIENTS
8oz cream cheese

1 cup extra sharp white cheddar cheese

1/2 cup dried cranberries, chopped (chop a little extra for the coating)

1/2 cup pistachio, chopped (chop a little extra for the coating)

1/2 cup pecans, chopped (chop a little extra for the coating)

Chives, chopped (chop a little extra for the coating)




Crackers of choice

1 jar of St. Dalfour Cranberry with Blueberry Fruit Spread
INSTRUCTIONS
1. Make sure your cream cheese is at room temperature, so leave it out for 20-30 minutes before starting.

2. In a bowl add: cream cheese, cheddar cheese, chopped pecans, chopped pistachio, dried cranberries, and chives and mix until well combined. You can also do this step in a food processor or a stand mixer.

3. Add the cheese mixer to a plastic wrap and roll until you form a log shaped. Refrigerate for at least 1 hour.

4. Remove the plastic wrap from the cheese and roll onto chopped mixture of pecans, pistachio, cranberries, and chives.

5. Serve with crostini topped with St. Dalfour Cranberry with Blueberry Fruit Spread and enjoy!