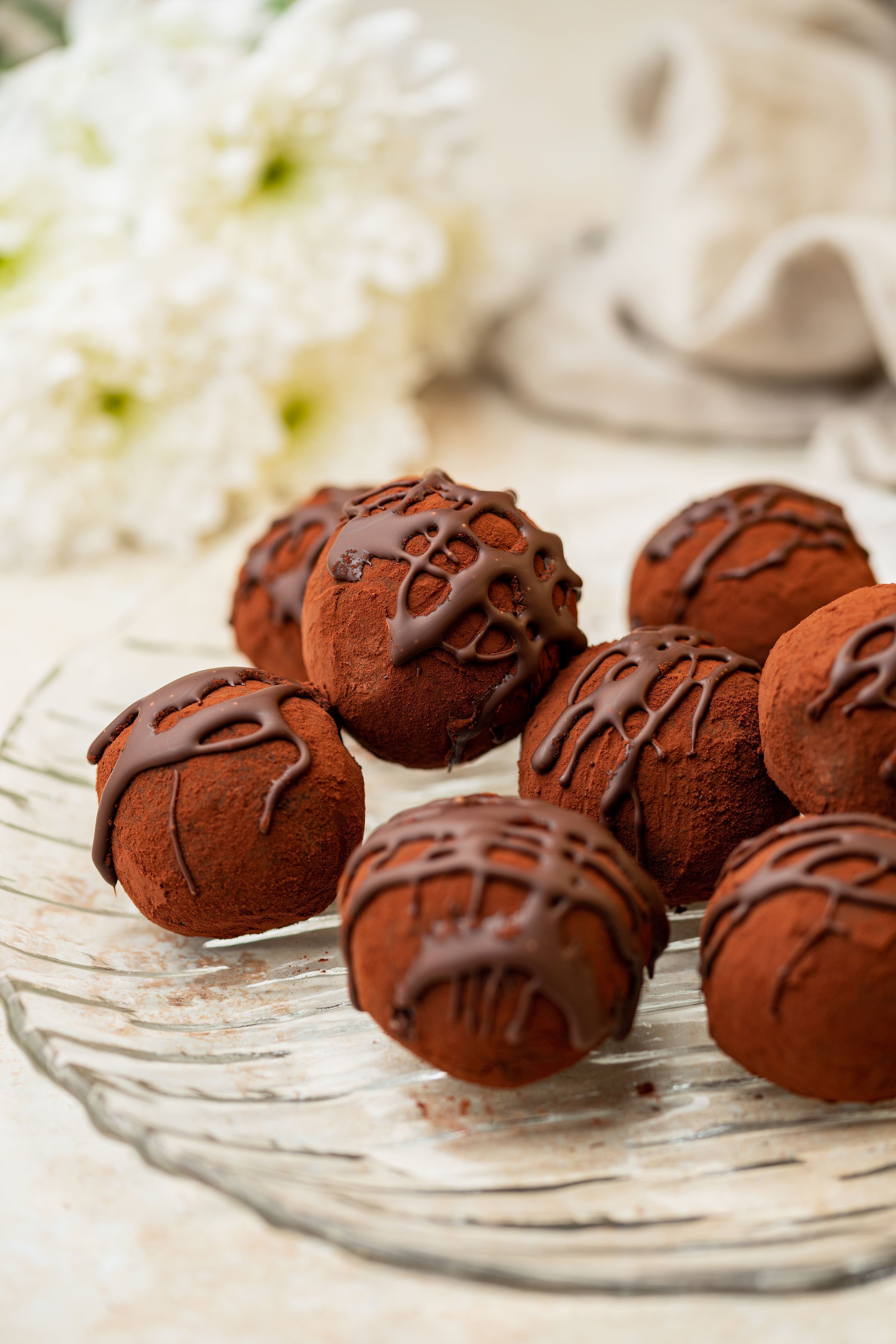 6-8 Servings
Recipe courtesy of @danamatenko
INGREDIENTS
1 ½ cups raw hazelnuts ½ cup St. Dalfour Orange Marmalade Fruit Spread
¾ cup cocoa powder
3 TBSP maple syrup
2 TSP pure vanilla extract
¼ cup coconut sugar

Coating: ½ cup finely chopped hazelnuts or extra cocoa powder


INSTRUCTIONS
Process hazelnuts into a meal in a food processor. Add all remaining truffle ingredients, except coconut sugar, to the processor and process to combine. Add coconut sugar and process once more. The mixture should be slightly balling up at this point (you can test if it's ready by picking up a small amount of it and see if you can roll it into a ball -- if it's too wet, add a bit more cocoa, if too dry add a bit more maple syrup or jam and process again).

Spread your coating (chopped hazelnuts or cocoa powder) out in a bowl. Line a plate or a tray with parchment paper and set aside.

Pick up 1-2 tablespoons of the mixture (a big spoonful) and roll into a ball with your hands. Roll the truffle in the coating mixture and set on the prepared lined tray.


Refrigerate for 30 minutes. Keep in a sealed container either at room temp, refrigerated, or freeze for later use.

Enjoy!