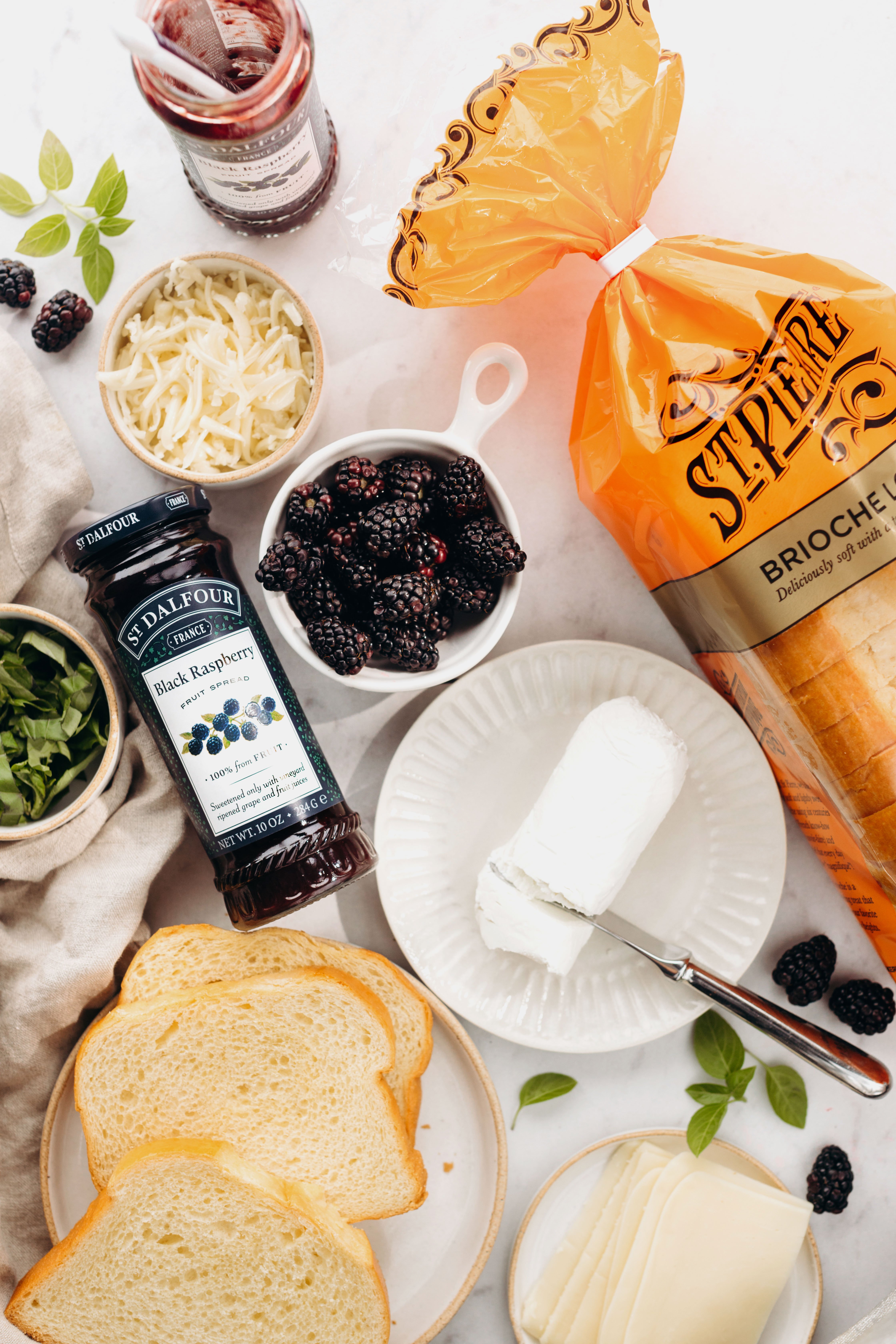 INGREDIENTS
4 ounces St. Dalfour Black Raspberry Fruit Spread
4 slices St. Pierre Brioche bread
2 tbsp. unsalted butter, softened
2 ounces goat cheese, softened
5-6 leaves fresh basil, cut into thin strips
2 slices mozzarella cheese
INSTRUCTIONS
Butter one side of each slice of St. Pierre Brioche bread. Place in a non-stick pan, buttered side down.

Spread softened goat cheese on the non-buttered side.

Spread St Dalfour Black Raspberry Fruit Spread on top of the goat cheese.

Sprinkle the sliced basil on top.

Cover all with the sliced mozzarella.

Top with another slice of bread, buttered side up.

Turn the heat to medium-low and cook 3-4 minutes per side until the bread is golden and the cheese is melty. Serve immediately.

Enjoy!