Apple & Cinnamon
Fruit Spread
Apple with notes of fresh cinnamon and a smooth finish. Pairs well with vanilla ice cream, brie and caramel.
All Natural Ingredients
Apples
Fruit juice concentrates (grape and date)
Fruit pectin
Lemon juice
Cinnamon
Nutrition Table
Nutrition
Table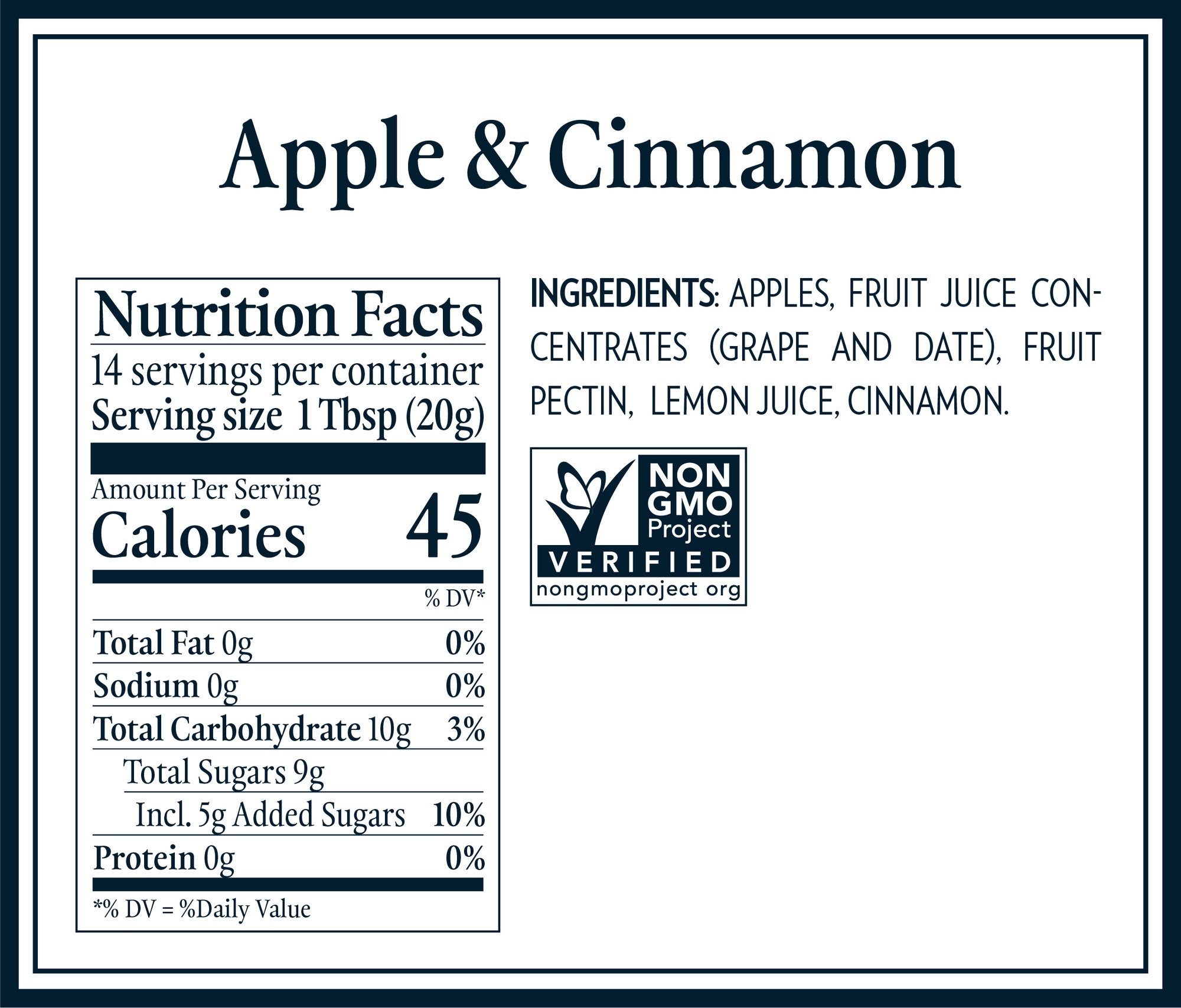 Recipes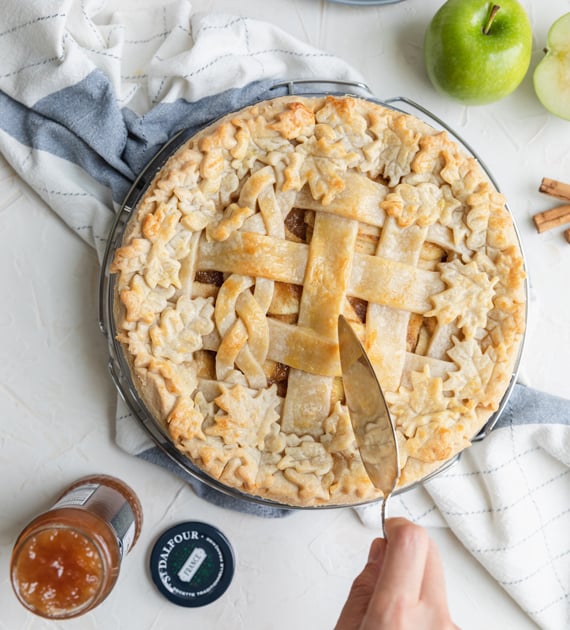 This simple pie will have your whole kitchen smelling of cinnamon and apples.
With a kick of bourbon and a flaky crust, this recipe is super simple and so good.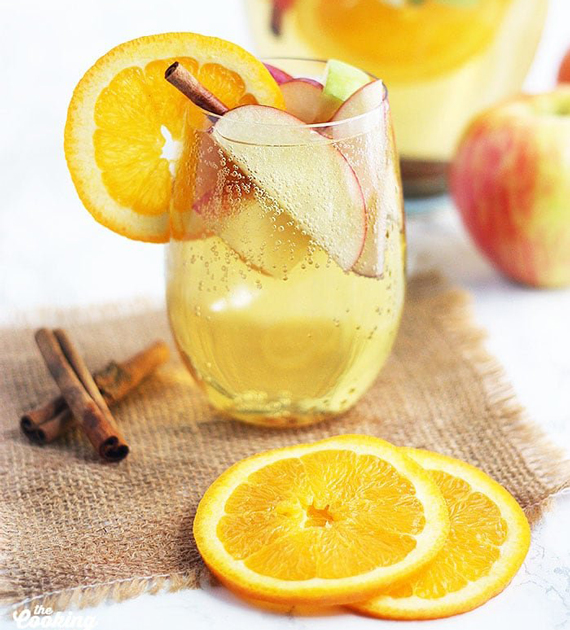 A hint of citrus and cinnamon.
Use a spoonful of our St. Dalfour Apple Cinnamon Fruit Spread for an extra apple crisp taste.