The full-bodied, tart taste of blackcurrant with a robust texture. Pairs well with oatmeal, cream cheese and muesli.
All Natural Ingredients
Blackcurrants
Fruit juice concentrates (grape and date)
Fruit pectin
Nutrition Table
Nutrition
Table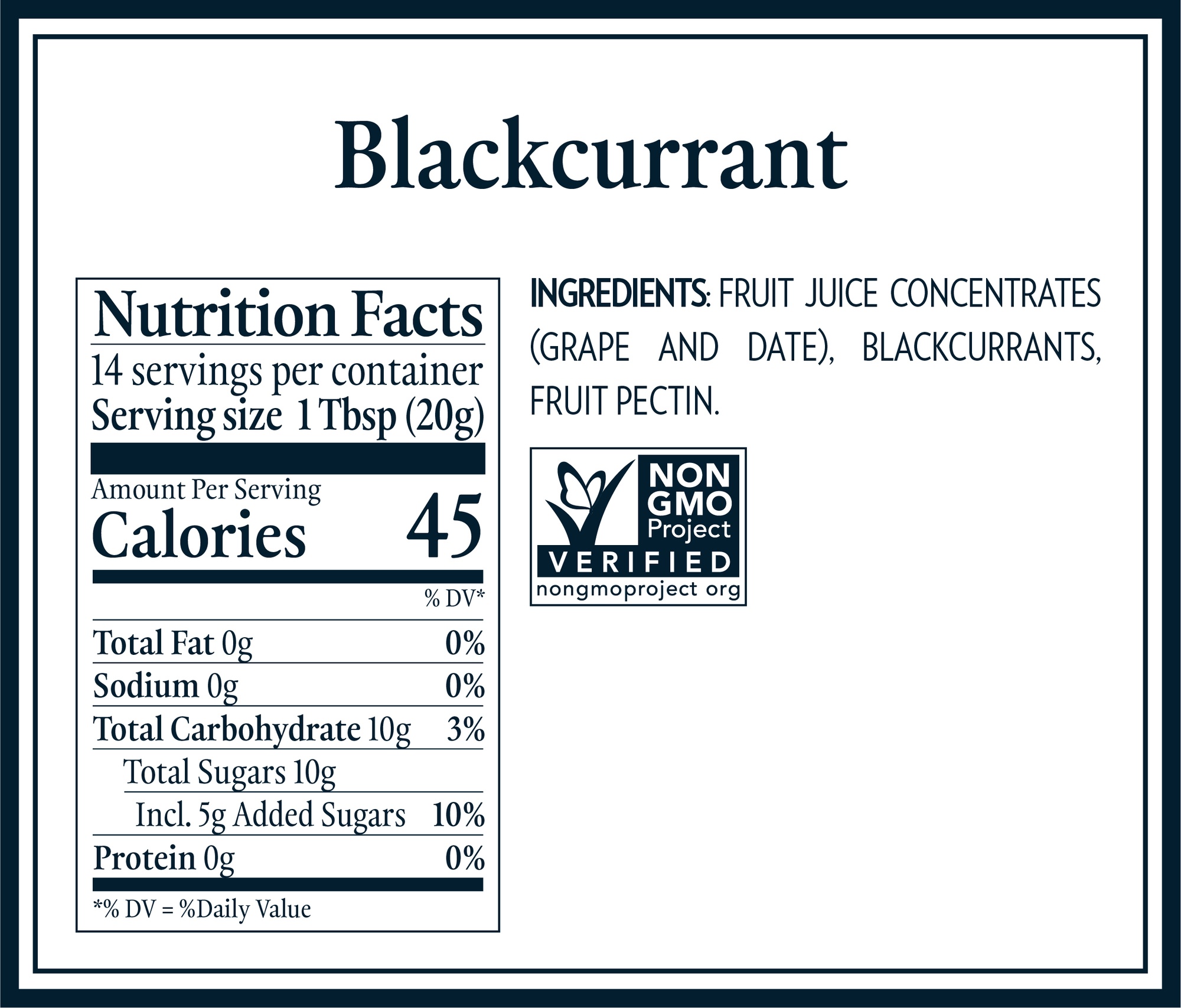 Recipes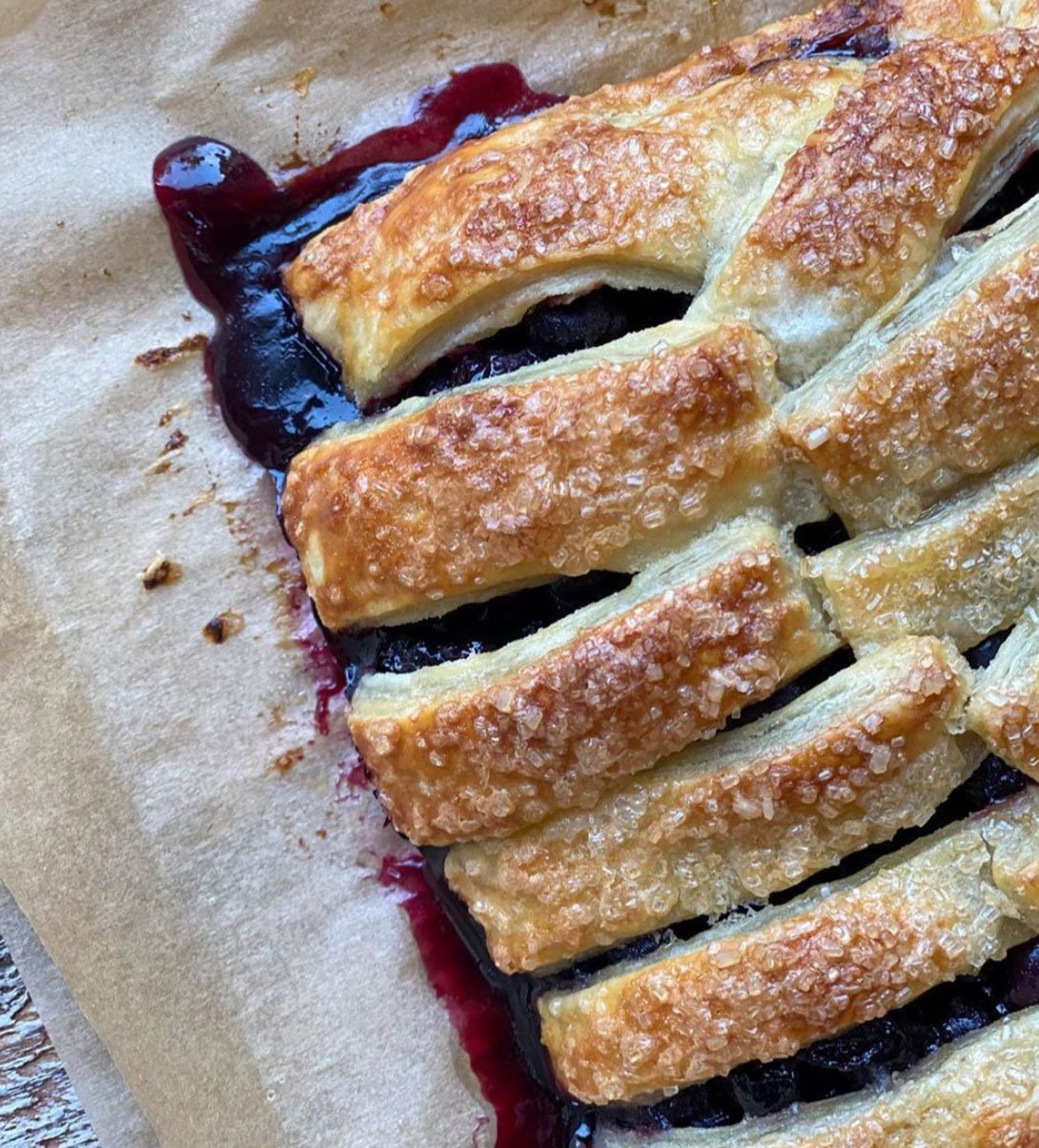 A tart bite with earthy undertones.
Enjoy this puff pastry, filled with the tart taste of black currants and a bit of an earthy flavor.