Cranberry with Blueberry
Fruit Spread
The perfect blend of blueberries and tart cranberries with a fresh and robust character. Pairs well with turkey, muffins and mascarpone.
All Natural Ingredients
Cranberries
Blueberries
Fruit juice concentrates (grape and date)
Fruit pectin
Nutrition Table
Nutrition
Table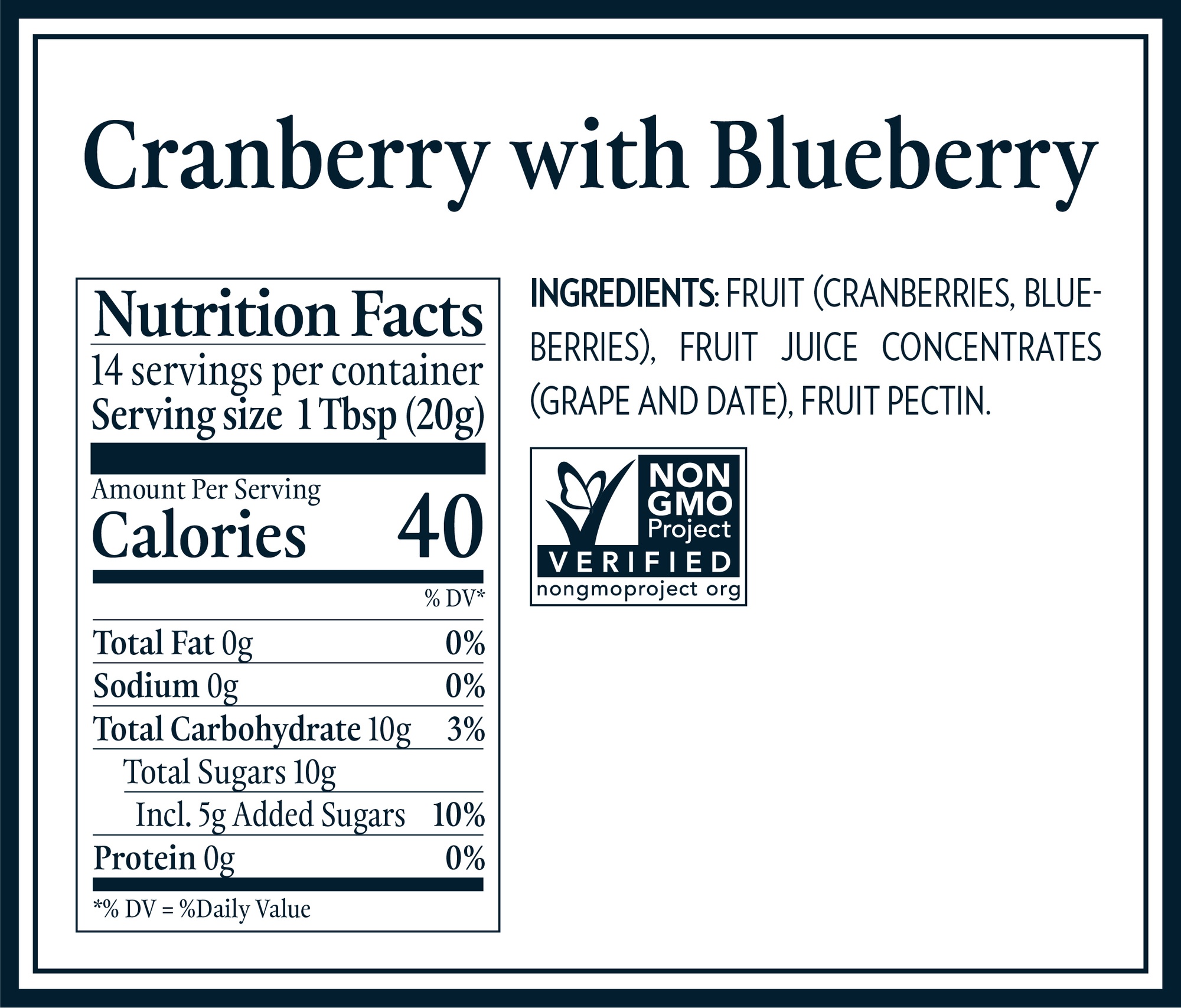 Recipes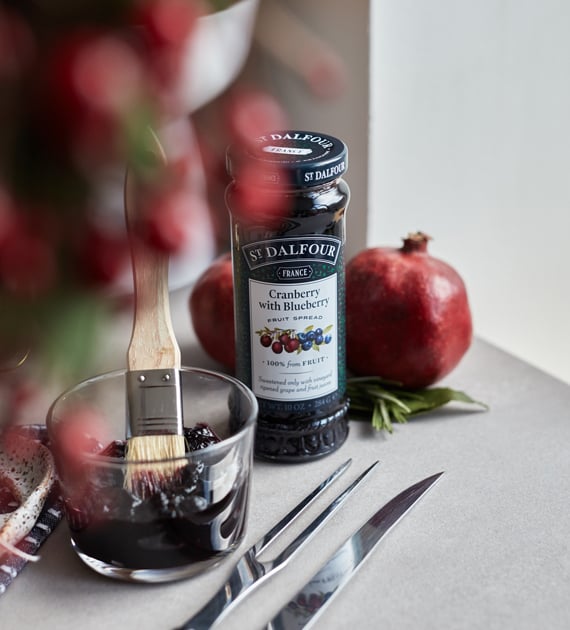 This Cranberry with Blueberry Glazed Ham takes a classic holiday staple and gives it a saucy and fruity upgrade.
The tartness from the cranberries and blueberries, combined with the sweet flavor of maple syrup, makes this cranberry blueberry glazed ham the perfect dish.