Tasty grape spread with whole-grape pieces for a delicate and smooth finish. Pairs well with cream cheese, scones and peanut butter.
All Natural Ingredients
French grapes (vitis vinifera)
Fruit juice concentrates (grape and date)
Lemon juice
Fruit pectin
Nutrition Table
Nutrition
Table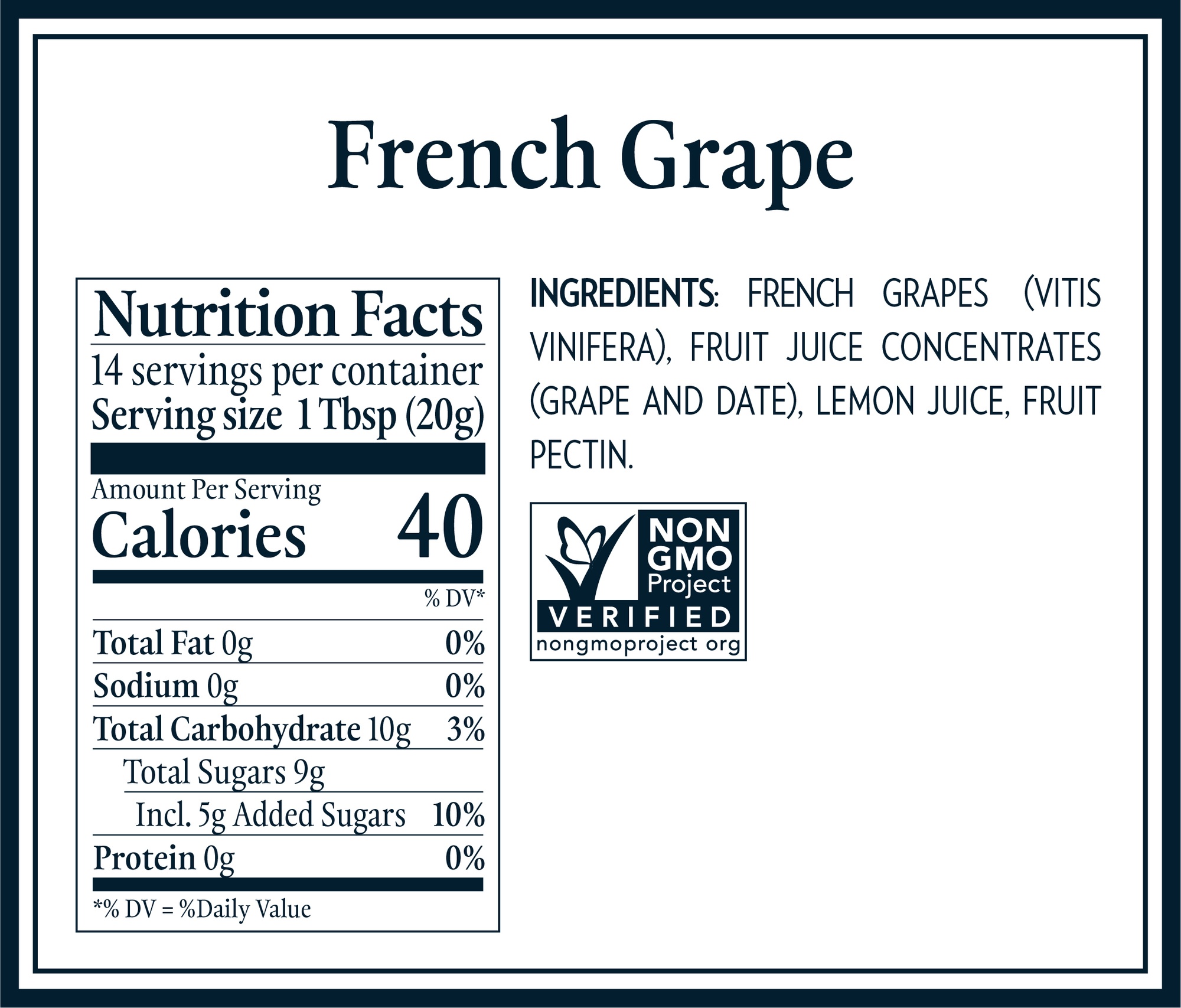 Recipes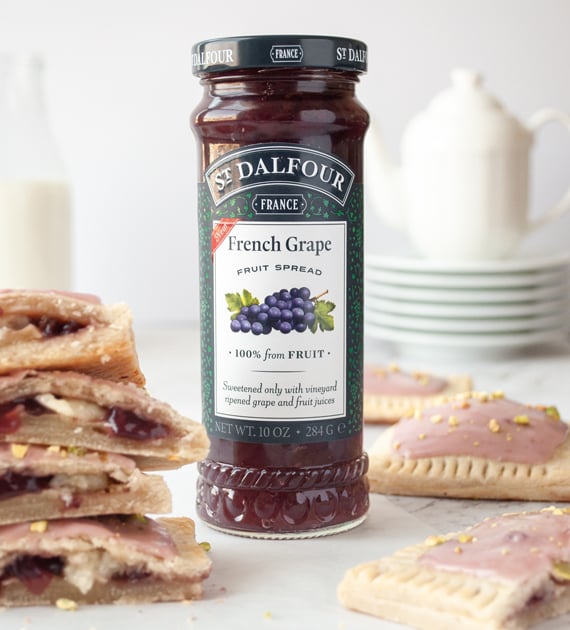 These not-so-sweet pockets are quick and easy to make.
Filled with St Dalfour French Grape Fruit Spread and brie cheese, these flaky and buttery pastry pockets topped with pistachios are sure to have your mouth watering.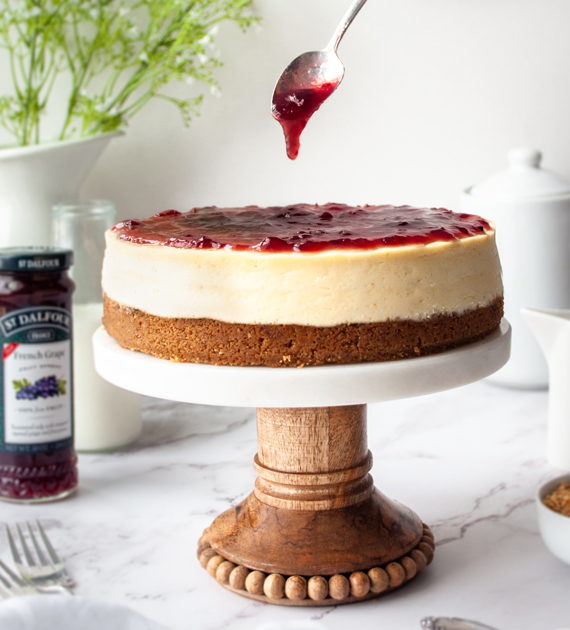 It's your classic cheesecake, taken to the next level.
This soft, creamy and tangy cheesecake is made with goat cheese, crust with walnuts and French Grape Fruit Spread to top.