Mango & Passion Fruit
Fruit Spread
Luscious tropical aromas complete with a rich texture and tangy finish. Pairs well with coconut, panna cotta and vanilla ice cream.
All Natural Ingredients
Mangos
Passion fruit
Fruit juice concentrates (grape and date)
Fruit pectin
Lemon juice
Nutrition Table
Nutrition
Table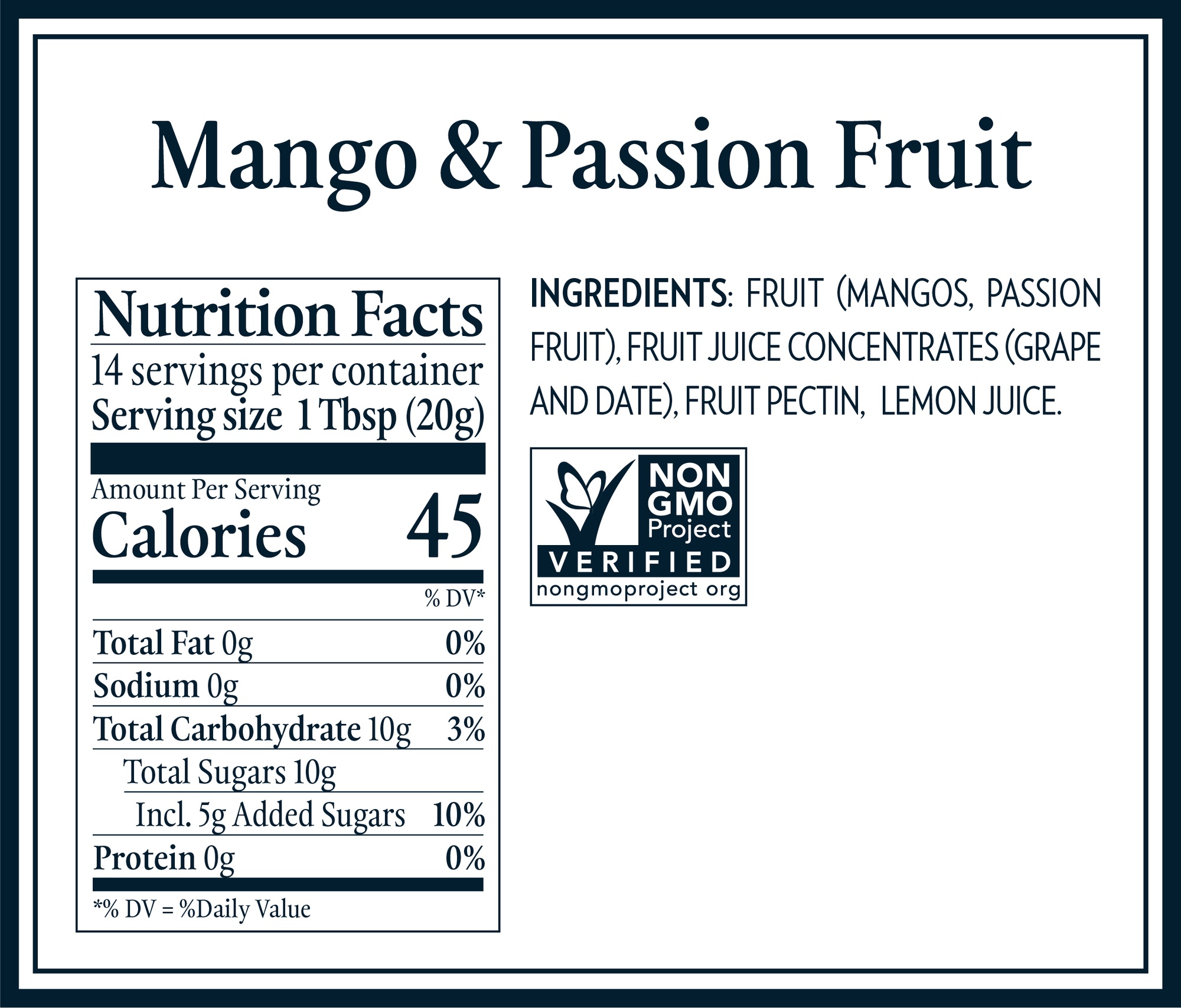 Recipes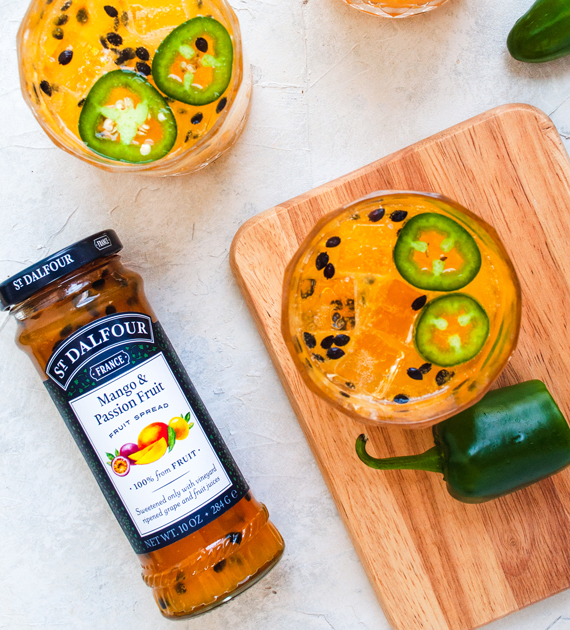 A summer cocktail that will leave your guests wanting more.
This mezcal cocktail is made with our very own Mango Passion Fruit Spread. A sweet & spicy combination that will leave your taste buds feeling refreshed.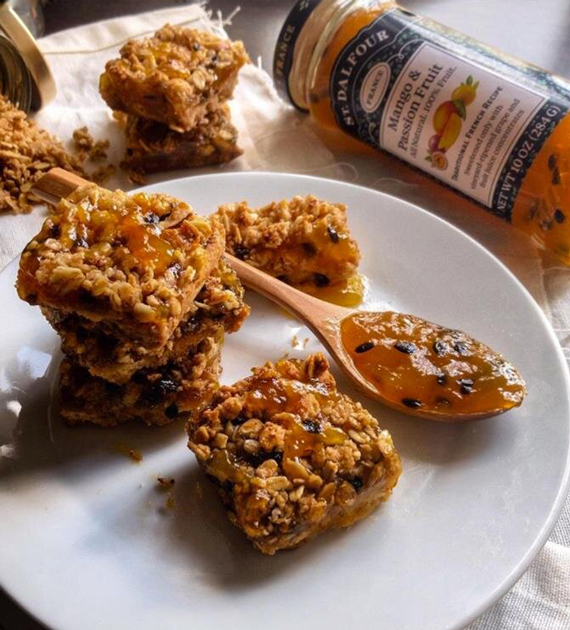 Granola bars that are easy to prepare any day of the week.
Looking for a quick morning snack? Look no further! @Bakeomaniac created these granola bars that are quick & easy to prepare any day of the week. Made with St. Dalfour Mango Passion Fruit, it's a combination of tangy & sweet!