Pineapple & Mango
Fruit Spread
Juicy pineapple with notes of lush mango and a clean finish. Pairs well with chili pepper, caramel and macadamias.
All Natural Ingredients
Pineapples
Mangos
Fruit juice concentrates (grape and date)
Fruit pectin
Lemon juice
Nutrition Table
Nutrition
Table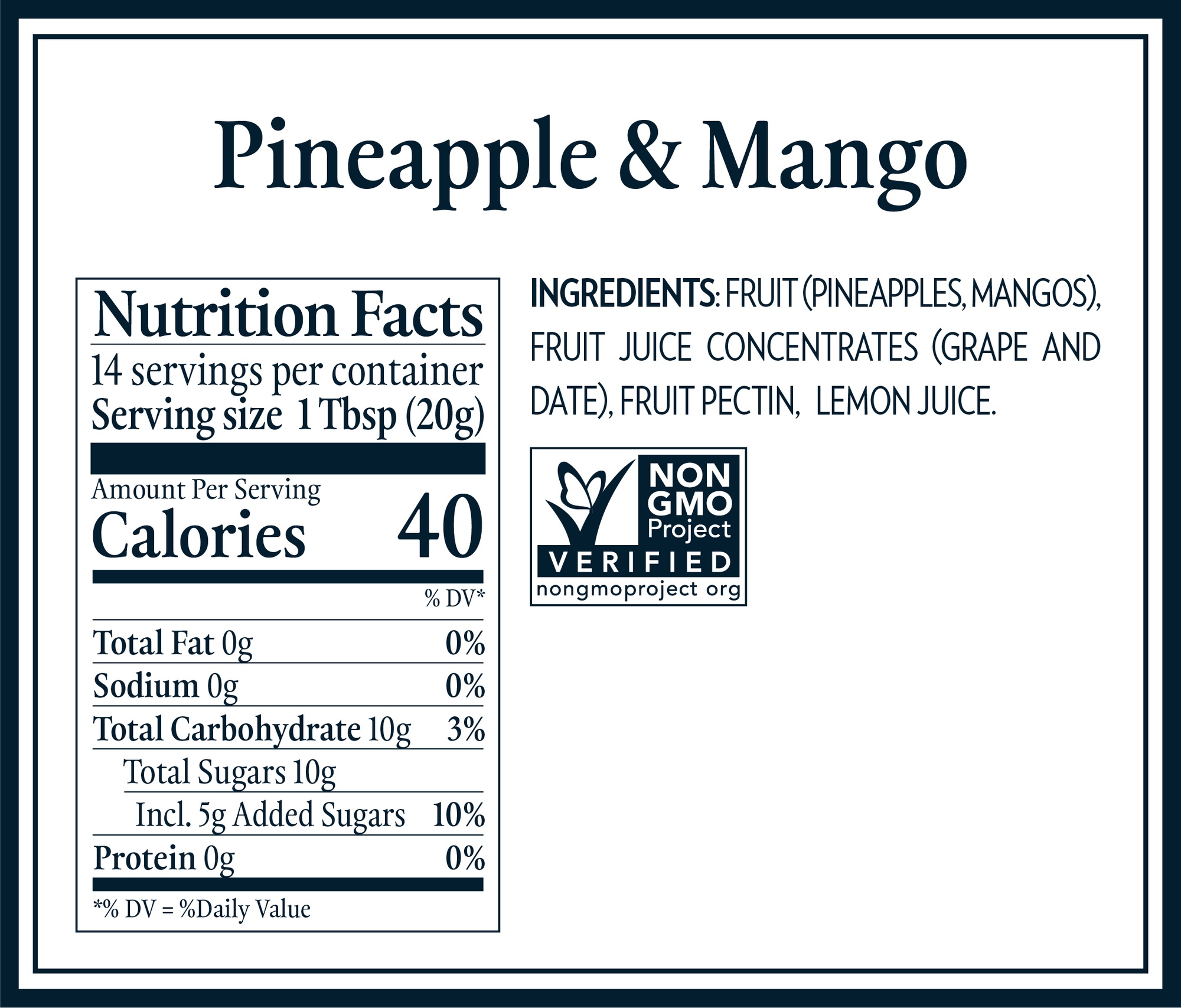 Recipes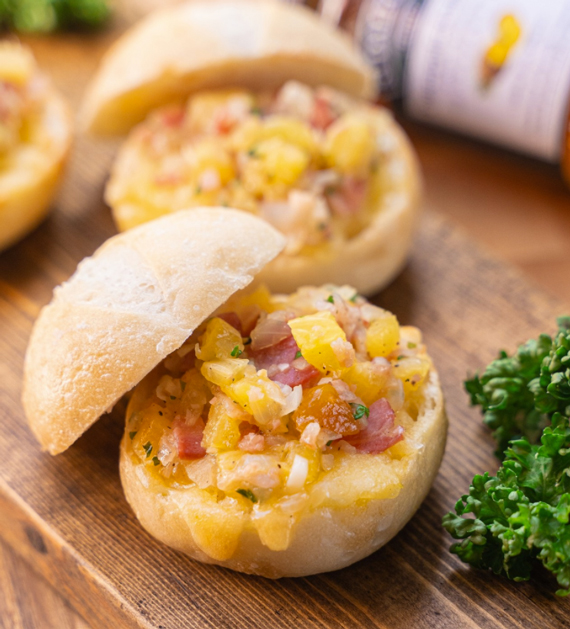 A delicious and buttery sandwich with Pineapple Mango bacon chutney.
Salty & sweet, you'll be sure to wow everyone who gets a taste.