Raspberry & Pomegranate
Fruit Spread
Crisp fruit flavors of ripe red raspberry and delightful pomegranate. Pairs well with pavlova, kale and chocolate.
All Natural Ingredients
Red raspberries
Pomegranates
Fruit juice concentrates (grape and date)
Fruit pectin
Nutrition Table
Nutrition
Table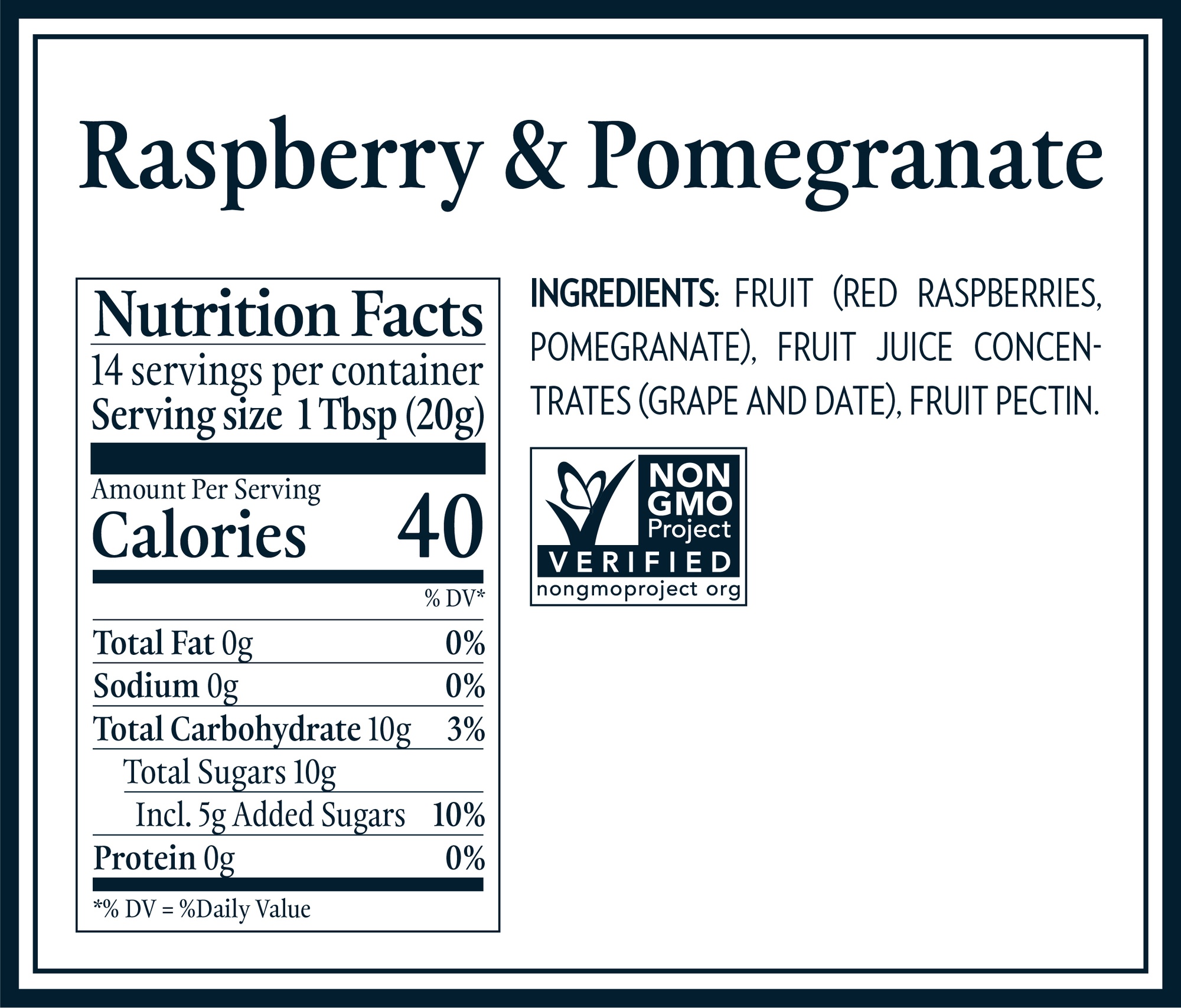 Recipes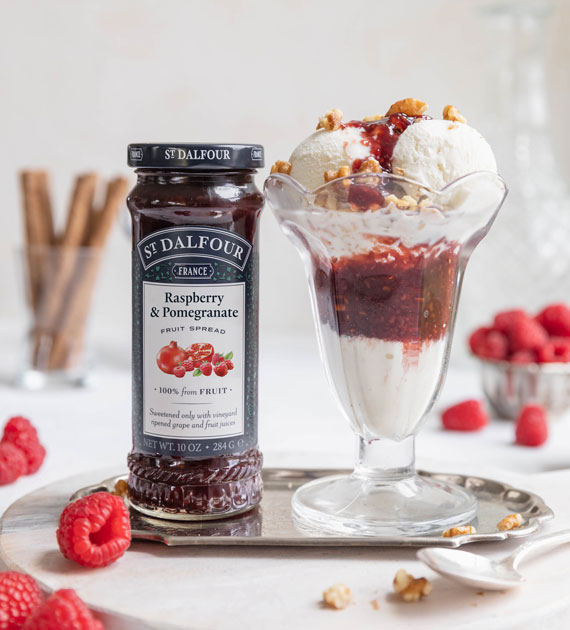 A fruity ice cream sundae made for any day.
For a fast-to-fix finish, spoon this red raspberry & pomegranate sauce over individual dishes of vanilla ice cream for a simple yet special dessert.